Amazon Planning to Expand Local Grocery Business to Other Markets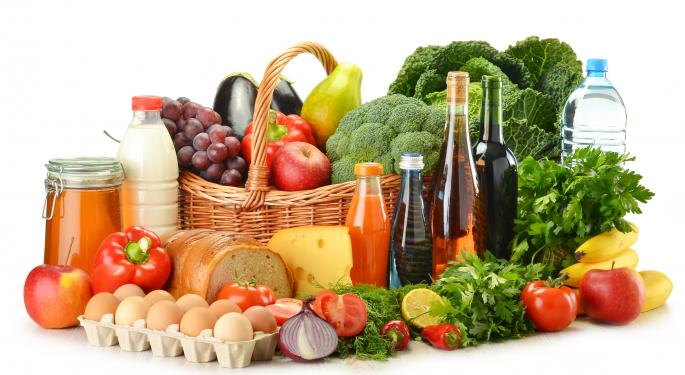 Amazon (NASDAQ: AMZN) is planning to expand AmazonFresh as it fights to gain market share in the grocery business.
You know that you can find almost anything on Amazon but some customers can purchase perishable food items and have them delivered to their the door the same or next day. Amazon calls it AmazonFresh but don't feel behind the times if you've never heard of it.
In fact, AmazonFresh is only available to select customers in Seattle where the company has been silently testing and refining the service for the past five years.
According to Reuters, the company plans to expand it to markets on the west coast including Los Angeles as early as this week and the San Francisco bay area sometime in 2013. If these additional markets bear fruit (pardon the pun), the company plans to expand it into urban markets across the country. Speculations are that Amazon is targeting 40 markets.
Why the grocery market? First, it's a $5.68 billion market and it's an area that is virtually untouched by online retailers like Amazon. Retailers can sell non-perishable grocery items but consumers haven't been so embracing of purchasing any grocery items online if they still have to purchase perishables at a traditional grocery store.
Groceries are a low margin business and something that consumers want right now. Retailers like Amazon know that the only way to make inroads into the space is the near instant delivery of food items—perishable and non-perishable.
In Seattle, customers can place their grocery order online or through a mobile app and select the delivery date and time. Amazon's local warehouses fulfill the order and using its fleet of delivery vehicles, deliver directly to the customer.
Sounds like a great idea but according to one expert, the problem with this model is an industry term known as "shrink." When perishable products are ordered in bulk, they either spoil too quickly or are damaged during delivery, according to Roger Davidson, a former grocery executive at Wal-Mart (NYSE: WMT).
Because so much product is lost to shrink, other retailers trying to penetrate the space haven't found a way to make it profitable.
"Will it work? I would bet against it," Davidson told Reuters. "The reasons these businesses have failed in the past have not gone away."
Still, competitors like Wal-Mart, Kroger (NYSE: KR), Whole Foods (NASDAQ: WFM) and Safeway (NYSE: SWY) are watching closely.
Disclosure: At the time of this writing, Tim Parker had no position in any of the equities mentioned.
Posted-In: Amazon.com Kroger Safeway WalmartNews Retail Sales Events Media Best of Benzinga
View Comments and Join the Discussion!