PlayStation 3 and Xbox 360 to Receive Price Cut Ahead of Next-Gen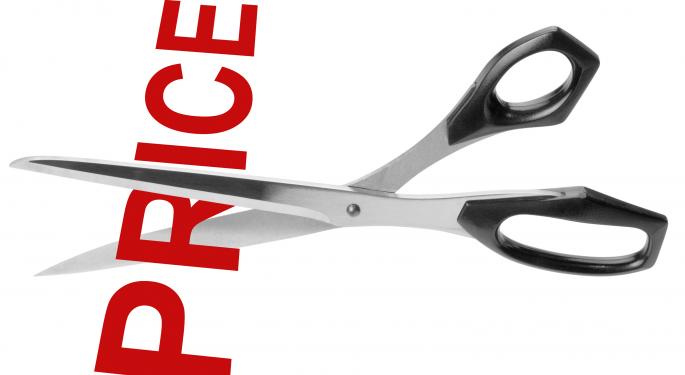 Now that Sony's (NYSE: SNE) PlayStation 4 and Microsoft's (NASDAQ: MSFT) Xbox One have been announced, the two companies are gearing up for the end of a very long console cycle.
Microsoft's last console, Xbox 360, was released in 2005 and PlayStation 3 came out a year after that. Both machines have gone through several price iterations and a couple of unit transformations.
After a few years on store shelves, Microsoft discontinued the original Xbox 360 and released a smaller, sleeker model with a bigger hard drive. Sony did the same for PlayStation 3. Last year, the company updated the unit again with a third iteration.
These machines may be old, but there is still some life left in both. To ensure that they continue to sell well this year (even as the new consoles take over), Sony and Microsoft are expected to announce a price drop at the Electronic Entertainment Expo.
Commonly known as E3, the expo runs from June 11 through June 13, but Sony and Microsoft will hold their annual press conferences the day before the show begins. Both events are expected to focus on the next-gen machines -- PlayStation 4 and Xbox One -- but some third-party developers have said that they are still committed to the older platforms.
This includes Electronic Arts (NASDAQ: EA), which plans to support PS3 and Xbox 360 for a few more years, and Activision (NASDAQ: ATVI), which is building its next Call of Duty game for every platform imaginable.
According to DigiTimes, Sony and Microsoft do not plan to cut the price before July or August. This seems like an unusual path for these companies to take. If they are to announce the price cut at E3, why would they wait an extra month or two before putting it into effect? If that's the case, consumers will simply hold off on making a purchase until the cheaper MSRP has been applied.
The more realistic scenario is that, if Sony and Microsoft really intend to wait until the latter part of summer to reduce the price of their existing consoles, then they will likely stay silent at E3. Instead of announcing a price cut prematurely, they'll focus on the next-gen machines, their games and their capabilities. Then in July, on some quiet summer day, they'll randomly announce that consumers can purchase PS3 and Xbox 360 at a reduced rate.
Consumers may not have to wait to get a good deal, however. Target (NYSE: TGT) and Best Buy (NYSE: BBY) are likely to temporarily reduce the price long before the official announcements are made.
In fact, Target has already done that with various Xbox 360 bundles. The savings are minimal ($9.99 to $24.99 off), but they could be worthwhile for consumers who have yet to buy this classic console.
Target is gearing up for the future, however. In addition to its conveniently timed Wii U price cut (which came just before Microsoft's new console was unveiled), the retailer is already promoting the next Xbox.
When Target.com visitors search for "Xbox 360," they will find a large green banner hyping the holiday release of Xbox One.
Louis Bedigian is the Senior Tech Analyst and Features Writer of Benzinga. You can reach him at 248-636-1322 or louis(at)benzingapro(dot)com. Follow him @LouisBedigianBZ
Posted-In: Activision best buy Call of Duty electronic arts MicrosoftNews Rumors Tech Best of Benzinga
View Comments and Join the Discussion!