Berkshire Subsidiary MidAmerican Energy to Buy Nevada Utility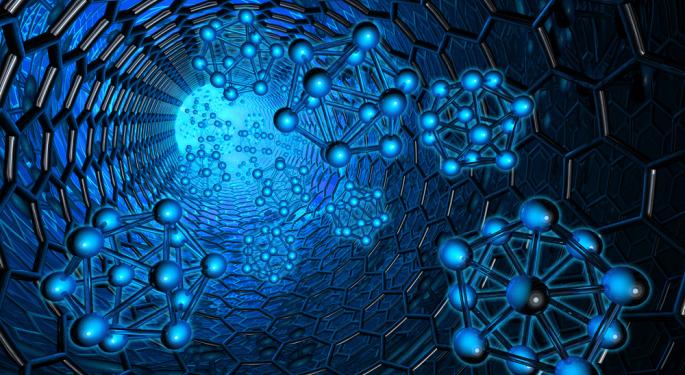 On Wednesday, MidAmerican Energy, a subsidiary of Berkshire Hathaway (NYSE: BRK-A)(NYSE: BRK-B), announced that it is purchasing NV Energy (NYSE: NVE) for $23.75 per share, valuing the deal at $5.6 billion. That's a 23 percent premium over NV's closing price on Wednesday.
NV Energy provides gas and electric services to around 2 million customers in Las Vegas and surrounding areas. The company has the capacity to generate 6,078 megawatts through its 61 generating units.
Some of those units include wind and solar farms, which combined with MidAmerican's expertise in renewable energy marries two companies with aligned interests. Under the deal, the combined company would have 8.4 million customer accounts making the utility company the largest U.S. utility by customer accounts.
According to Bloomberg, MidAmerican and NV have flirted with a merger for a while. Greg Abel, partly responsible for building MidAmerican, said that he would be open to discussing a merger at the "right time."
"We've always believed that Michael and his team are a good management team," Abel said. "We like the quality of the assets. We like the state of Nevada." Now was the right time.
Greg Abel has become one of Warren Buffett's most trusted lieutenants. Widely seen as somebody who might hold one of the top spots at Berkshire as Buffett has announced that his role in the company will be split.
As Abel has built Berkshire's utility business, Buffett has said that he likes utilities because they have earnings power regardless of the overall economic climate. This acquisition, largely spearheaded by Abel, puts MidAmerican in an area poised for a real estate rebound. Construction permits rose 47 percent in Nevada last year after years of decline dating back to 2005.
But it's not only Buffett and Wall Street that are looking to profit on this deal.
Not long after the deal was announced, Bernstein Liebhard LLC, a New York City law firm announced that it was investigating the deal. The release stated that it, "is investigating whether the Board of Directors of NV Energy, Inc.….breached its fiduciary duty to its shareholders."
Then, late Wednesday night former Attorney General of Louisiana Charles C. Foti, Jr. and the law firm of Kahn Swick & Foti, LLC said that their investigation is "focusing on whether NVE and/or its officers and directors secured sufficient value for the shareholders of the Company, violated their fiduciary duties, and/or violated state or federal securities laws."
While announcements such as this are common when mergers are made public, one of Abel's marching orders is to keep MidAmerican's nose clean in the eyes of regulators.
In afterhours trading Wednesday, NV Energy was up more than 20 percent.
Disclosure: At the time of this writing, Tim Parker had no position in any of the equities mentioned.
Posted-In: Berkshire HathawayNews Contracts Legal Management M&A Events Media Best of Benzinga
View Comments and Join the Discussion!