Netflix CEO Reed Hastings Fears Hulu as an Indie Player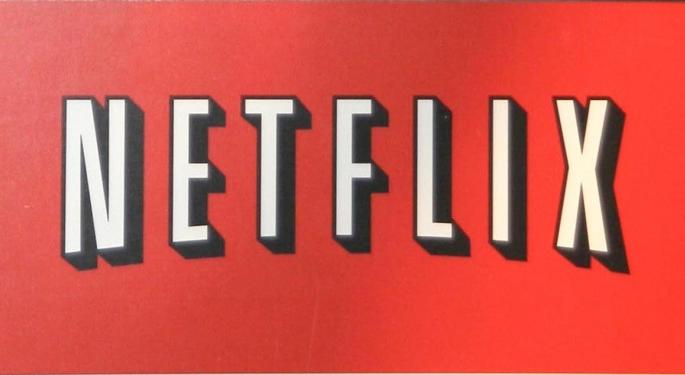 Netflix (NASDAQ: NFLX) CEO Reed Hastings is not afraid of Apple (NASDAQ: AAPL), Amazon (NASDAQ: AMZN), Disney (NYSE: DIS), Yahoo (NASDAQ: YHOO) or any other company that may want to acquire its TV-based competitor, Hulu.
He is, however, afraid that Hulu may remain an independent player.
"I think if they were independent then they've got the most hunger," Hastings told CNBC. "If they're in some other big company, I'm not sure which big company matters too much. But if they got to be an independent company, like a startup and hungry, that might be the most concerning."
What about Amazon? Is that company a threat?
"They do have a lot of money and they're so good at what they do," Hastings told CNBC's Julia Boorstin. "The retail operations are incredible. The cloud operations are incredible. We focus on just doing one thing, that's what's unique about us. In that area of Internet streaming video, we're far and away ahead of them."
It should be noted that while Hastings' firm competes with Amazon Prime, Netflix is also an Amazon customer. This created some problems last Christmas when Amazon experienced an outage that prevented millions of subscribers from using Netflix.
During the interview, Boorstin asked a fan-submitted question about a possible merger with Microsoft (NASDAQ: MSFT).
"Netflix is really best independent because we're on so many platforms," Hastings replied. "We do incredible work on the Microsoft platforms, on the Google platforms, on the Apple platforms and on all the TVs -- Sony (NYSE: SNE) and Samsung. The value of Netflix is really when it's on every screen that you want to use."
Every screen except BlackBerry (NASDAQ: BBRY), that is.
"We're not currently on BlackBerry 10," Hastings added. "We're really focused on entertainment screens. BlackBerry has always been a tremendous work device with the keyboard. But an entertainment platform is what we're really focused on."
Hastings said that with 100 million pay-TV subscribers in America, he does not believe that Netflix has been responsible for any cord-cutting. He also said that he thinks that HBO is still Netflix's biggest competitor.
"They're our biggest competitor and I'm their biggest fan," he remarked.
In addition to the HBO Go app, Hastings also uses YouTube to view videos that his friends pass around. His favorite show is Arrested Development, but instead of binge-viewing the whole season at once, he has decided to only watch one episode every few days.
Hastings would not say how the show -- which has been trashed by critics -- is performing. However, one analytics firm claimed that a large number of subscribers have already watched every episode, gaining three times the number of viewers as House of Cards.
Those who were hoping for live events, such as sports or daily news, might be disappointed to learn that Netflix has no plans to enter this realm. According to Hastings, its focus remains on TV, movies and original content.
On the bright side, Hastings brushed off the notion that the firm would have to raise its monthly fee to manage content costs. He told CNBC that the company could pay for its rising content costs by adding more subscribers, which the company continues to do every quarter.
Louis Bedigian is the Senior Tech Analyst and Features Writer of Benzinga. You can reach him at 248-636-1322 or louis(at)benzingapro(dot)com. Follow him @LouisBedigianBZ
Posted-In: CNBC Hulu Julia Boorstin Netflix Reed HastingsNews Management Tech Best of Benzinga
View Comments and Join the Discussion!