Yahoo in Talks to Acquire Hulu, Price Ranges from $600M-$800M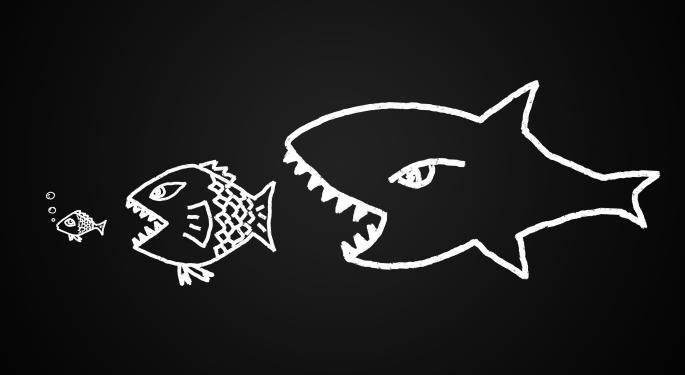 As reported by AllThingsD, Yahoo's (NASDAQ: YHOO) recent bid for video site Hulu ranges from $600 million to $800 million.
The article stated that sources from inside the company say that Yahoo is also positioning itself for two more purchases that run in the $150 million to $200 million range. This string of potential major acquisitions may raise questions as Yahoo just acquired Tumblr last week on May 20 for $1.1 billion in cash. Tumblr had revenues of just $13 million in 2012, and it may take a while for Yahoo to convert Tumblr into a profitable investment.
Yahoo's recent risk taking regarding acquisitions may be necessary in order to catch up to Google (NASDAQ: GOOG). Acquiring Hulu would allow Yahoo to finally compete with Google in the video space as Google beat Yahoo to the punch when Google acquired YouTube in 2006. Acquiring Hulu could be pivotal for Yahoo as ad revenue from videos becomes an ever increasing source of revenue.
Yahoo is not the only company interested in acquiring Hulu. The tech giant faces stiff competition from private equity companies such as KKR along with other potential strategic buyers such as Time Warner Cable (NYSE: TWC) and DIRECTV(NASDAQ: DTV).
Analysts expect a drawn out acquisition process for Hulu, with competing firms constantly attempting to outbid one another. In addition, Disney (NYSE: DIS) and News Corp (NASDAQ: NWSA), two owners of Hulu, have yet to reach a consensus on how Hulu should be sold and to which company.
Yahoo is currently trading at $26.63, up 1.15 percent from its Friday close of $26.33.
Posted-In: All Things D Hulu Kara SwisherNews Rumors M&A Best of Benzinga
View Comments and Join the Discussion!