This AT&T Announcement Should Attract iPhone Prepaid Customers in Droves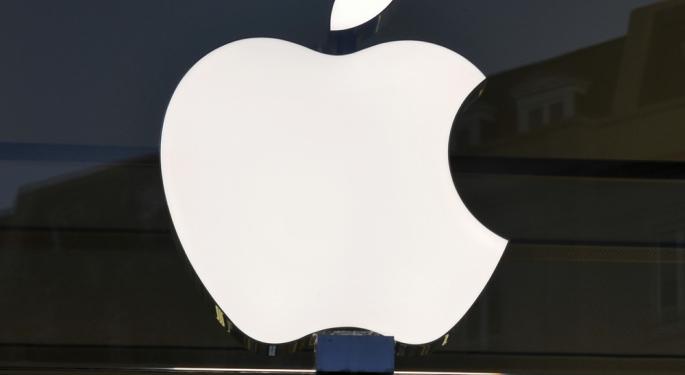 Must be nice having people fight over you. Apple (NASDAQ: AAPL) is used to that, though, but another battle is about to get underway and this time it's in the prepaid phone market.
With the price of contract plans feeling a lot like the typical cable bill, consumers continue to look for options that are cheaper, a la carte, and don't lock them into a contract. (You know, the same thing consumers demand from their cable provider but don't get.)
Prepaid phones are the carriers' answer to that demand but up until recently, they've been a little archaic. 10 cents for each text message?
On Thursday, MacRumors reported that AT&T's (NYSE: T) GoPhone prepaid wireless plan will expand. First, it will include support for AT&T's LTE and HSPA+ networks. This upgrade allows for the second big piece of news: full support for the iPhone. AT&T is expected to announce the expanded service on Friday.
AT&T has always supported the iPhone as part of its GoPhone plan but since the service didn't provide for any data service, the iPhone was nothing more than a really expensive cell phone that was overqualified for the job.
On June 21, pre-existing iPhone customers will receive data support or they can manually upgrade before that time.
Why would AT&T want to expand the use of the iPhone on its GoPhone network? Presumably, because the iPhone is making giant inroads into the prepaid market. Cricket paved the way a year ago and now, Sprint's (NYSE: S) Virgin Mobile brand and other AT&T prepaid brands already carry it. Sprint's prepaid brand, Boost Mobile is also rumored to be launching it in the near future. As an increasing amount of iPhones are retired for newer models, the market for used phones at a fraction of the price of new models is increasing.
AT&T has underperformed the market in the last six months. The stock is up about 7 percent since late November although it's a favorite of value investors who enjoy the 4.8 percent dividend yield. Technically, the stock is showing bearish flags. It's well under its 50 day moving average, sell volume is significantly higher than buy volume, and RSI is around 42.
The stock is off of its April highs of about $39 and still has a lot of downside before it reaches strong support around $35.75.
Disclosure: At the time of this writing, Tim Parker was long Apple.
Posted-In: Apple AT&T SprintNews Rumors Events Tech Best of Benzinga
View Comments and Join the Discussion!