New Home Sales Increase Amid Tight Inventories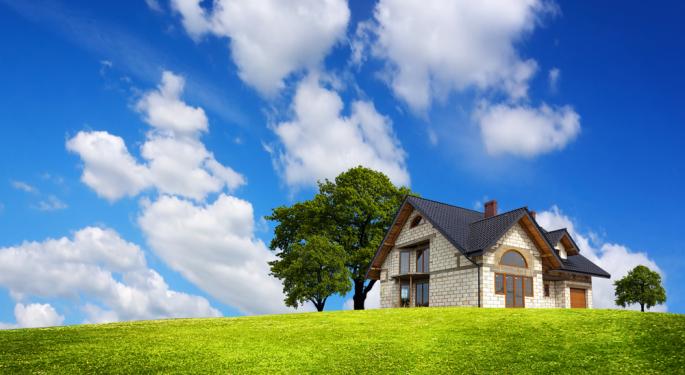 Sales of new single-family homes in April 2013 were at a seasonally adjusted annual rate of 454,000, according to estimates released jointly Thursday by the U.S. Census Bureau and the Department of Housing and Urban Development. This is 2.3 percent above the revised March rate of 444,000 and is 29 percent above the April 2012 estimate of 352,000. This compares to expectations for a print of 425,000 new home sales.
Of course, these figures have a huge sampling confidence interval around these mid-point estimates. New home sales could have been up as much as 15 percent or down as much as 10 percent on the month at a 90 percent confidence interval. Still, the data as printed is where the market will focus.
The median sales price of new homes sold in April 2013 was $271,600; the average sales price was $330,800. The median selling price increased 14.9 percent in April from the same month last year. This is influenced not just by an increase in the selling price of one particular home, but also the number of homes sold in different price points, including regional variations.
The gain reflected increases in sales of homes costing $400,000 or more. Purchases of homes priced less than $300,000 decreased. As such, the mix of homes for sale can influence these figures. As more expensive homes sell faster while cheaper homes do not, the midpoint price range would increase, all other factors equal.
New homes are on the market for substantially fewer months than in previous years. In April, the average new house was on the market for 4.0 months before being sold. By contrast, in February 2010, homes were on the market for 13.6 months before being sold.
Given how quickly homes are being sold, it is not surprising that inventories have fallen. The seasonally adjusted estimate of new houses for sale at the end of April was 156,000. This represents a supply of 4.1 months at the current sales rate – well below the 8.1 months' supply just two years ago, in February 2011, and far below the levels in the recession's trough.
This represents a fairly tight level of inventories, as a typical inventory supply ratio is around 6 months. This can spark price increases, not just for new homes, but also existing ones as well. The National Association of Realtors noted Wednesday that supply constraints are limiting home sales, not due to weak demand. In fact, the organization noted that sales would have been much stronger had there been more available homes from which buyers could choose. (Note that new home sales are a timelier gauge of market conditions, as they are recorded when a contract is signed. Existing home sales, by contrast, are recorded when a contract is closed, which can occur a month or two after signing the contract.)
The National Association of Home Builders also reports that tight supply is an issue. In a report dated May 15, the group's press release noted that metrics for current sales conditions, buyer traffic and expectations for new home sales have increased. As such, builders are more optimistic, even as they acknowledge the need for new supply.
"Builders are noting an increased sense of urgency among potential buyers as a result of thinning inventories of homes for sale, continuing affordable mortgage rates and strengthening local economies," said National Association of Home Builders (NAHB) Chairman Rick Judson, a home builder from Charlotte, N.C. "This is definitely an encouraging sign even amidst rising challenges with regard to the cost and availability of building materials, lots and labor."
There is a shortage of lots ready for development that limits new construction, and many former construction workers have already moved on to other occupations after having lost their jobs during the housing bust. Thus, supply might not come in as fast as desired as builders face constraints on how many new homes they can actually construct. Indeed, new housing starts declined by 16.5 percent, as reported by the Census Bureau in separate data – even as the number of new building permits increased by 14.3 percent.
Posted-In: Real EstateNews Econ #s Economics Markets Best of Benzinga
View Comments and Join the Discussion!