20 Million Windows 8 Tablets May be Produced in 2013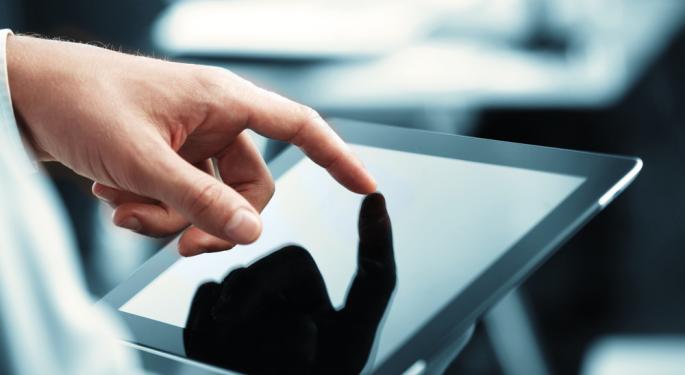 Microsoft's (NASDAQ: MSFT) latest operating system is expected to pop up in five to eight percent of all tablets produced this year, providing Windows 8 with another notable boost.
According to DigiTimes, roughly 10 million to 20 million new tablets are likely to use Windows 8 in 2013.
Many investors will point out that 20 million units would be far less than the number of iOS tablets that Apple (NASDAQ: AAPL) is expected to produce and sell this year.
While iOS has had several years to build its customer base, Windows 8 is still relatively new. Microsoft may have sold 100 million licenses, but most of them are for laptops and desktop PCs -- not tablets.
Believe it or not, it actually took Apple 28 days to sell the first million iPads. Nearly 60 days passed before two million were sold, and it took Apple 80 days to reach the three millionth mark.
At the time, Apple had the luxury of being the only key player in town. All other available tablets were overpriced ($499 or higher), contained fewer features, fewer applications, were less responsive, and were not nearly as fun to use. This made it easy for Apple to come in and dominate the market.
Even with that level of ease, it still took Apple several months to garner a few million fans. That might seem irrelevant now that the company can sell more than 19 million tablets per quarter, but that success did not come overnight.
Unlike Apple, Microsoft is faced with very stiff competition. In addition to the iPad, which will continue to lead the market for many months even as its overall market share declines, Windows 8-based tablets have to compete against dozens of Android devices. Never mind Google's (NASDAQ: GOOG) Nexus line or the various tablets from Samsung. They are small potatoes compared to Amazon (NASDAQ: AMZN), whose Android-based tablets have become the biggest threat to Apple's dominance.
Thus, if Windows 8 is adopted by enough manufacturers -- and is added to enough new tablet models -- to reach 10 million or 20 million units this year, it will be a solid step forward for the new OS.
Louis Bedigian is the Senior Tech Analyst and Features Writer of Benzinga. You can reach him at 248-636-1322 or louis(at)benzingapro(dot)com. Follow him @LouisBedigianBZ
Posted-In: Amazon Android Apple DigitimesNews Rumors Success Stories Tech Best of Benzinga
View Comments and Join the Discussion!