Existing Home Sales and Prices Continue to Rise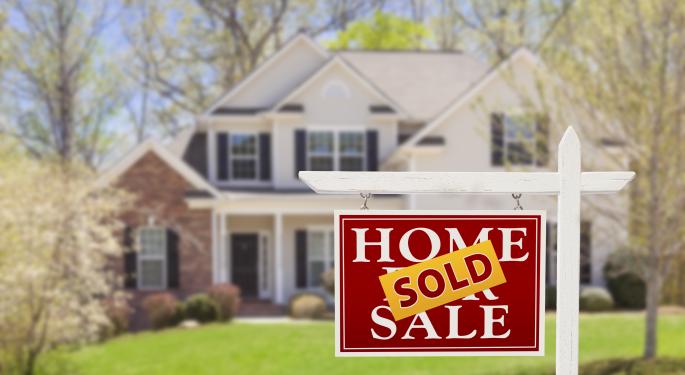 Tight inventories of homes for sale hindered sales of existing homes in April, the National Association of Realtors reported Wednesday, but that didn't stop sales from reaching a three-year high.
In April, total existing-home sales, which are completed transactions that include single-family homes, townhomes, condominiums and co-ops, increased 0.6 percent to a seasonally adjusted annual rate of 4.97 million in April from an upwardly revised 4.94 million in March. Resale activity is 9.7 percent above the 4.53 million-unit level in April 2012.
The last time sales were at this level was in 2009, when the federal government provided income tax incentives for the purchase of a home, and that spurred a temporary spike in sales that year.
Now, sales are driven by an improving economy with more jobs and lower interest rates, courtesy of the Fed's bond buying program intended to reduce mortgage and other long term rates. Those measures may have been a success, as housing sales continue to have increased for 22 consecutive months
Lawrence Yun, NAR chief economist, said the market is "solidly recovering." He elaborated, "The robust housing market recovery is occurring in spite of tight access to credit and limited inventory. Without these frictions, existing-home sales easily would be well above the 5-million unit pace. Buyer traffic is 31 percent stronger than a year ago, but sales are running only about 10 percent higher. It's become quite clear that the only way to tame price growth to a manageable, healthy pace is higher levels of new home construction."
Home builders are more optimistic, the National Association of Home Builders reported May 15. The organization notes the need for more supply to come on the market, but the group cites the availability and cost of building materials, land and workers as impediments to a rapid pickup in construction. Many lots are not yet developed, and some former construction workers have long since moved on to other occupations.
Indeed, the Census Bureau reported that new housing starts fell by 16.5 percent in April at the same time that building permits increased by 14.3 percent, illustrating the intent to build, even if construction firms are unable to start new projects right away.
In the meantime, inventories have fallen over recent periods while buyer interest has grown; not surprisingly, prices have risen for 14 consecutive months. Even though total housing inventory at the end of April rose 11.9 percent from March to reach a seasonally adjusted level of 2.16 million existing homes available for sale, inventory levels have fallen from a year ago.
The current inventory levels represent a 5.2-month supply at the current sales pace, compared with 4.7 months in March. However, listed inventory is 13.6 percent below a year ago, when there was a 6.6-month supply, with current availability tighter in the lower price ranges.
Less supply and more demand yields a national median existing-home price for all housing types that increased 11.0 percent from April 2012 to reach $192,800, capping 14 consecutive months of year-over-year price increases. The last time this stretch of price increases occurred was from April 2005 to May 2006.
Some, including a few Fed officials, are concerned about rising home prices that outstrip the increase in consumers' incomes. Of course, the increase is off a relatively low base, and affordability is currently enhanced by low mortgage rates.
According to Freddie Mac, the national average commitment rate for a 30-year, conventional, fixed-rate mortgage fell to 3.45 percent in April from 3.57 percent in March; it was 3.91 percent in April 2012.
With more jobs and low rates, buyers are snapping up homes for sale. The median time on market for all homes was 46 days in April, down sharply from 62 days in March, and is 45 percent faster than the 83 days on market in April 2012. And more of these folks are buying properties in "traditional" sales: Distressed homes – foreclosures and short sales – accounted for 18 percent of April sales, down from 21 percent in March and 28 percent in April 2012.
NAR President Gary Thomas, broker-owner of Evergreen Realty in Villa Park, Calif., said "market conditions have flipped" in the past year. "With homes selling in half the time it took to sell a year ago, buyers must be both decisive and prudent," he said.
And yes, it is a seller's market. And that is a big – and probably welcome – change from previous years, just so long as housing prices remain anchored to consumers' incomes and other economic fundamentals.
Posted-In: Evergreen Realty Gary Thomas Lawrence Yun National Association of RealtorsNews Economics Markets Best of Benzinga
View Comments and Join the Discussion!