Jamie Dimon's Fate in Shareholder Hands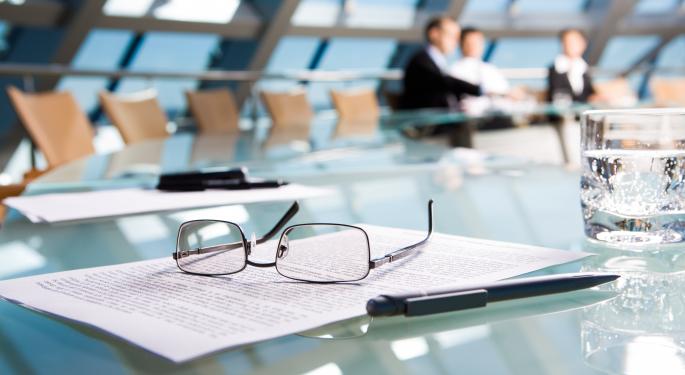 You know there is trouble brewing when they start trotting out the football quarterback analogies.
Such was the case in a Reuters report Tuesday regarding an attempt by JPMorgan Chase & Co (NYSE: JPM) shareholders to strip Chairman and CEO, Jamie Dimon of his chairman title.
Said Benjamin Ram, co-manager of the Oppenheimer Main Street Select fund, which has 6.4 percent of its assets in JP Morgan shares, "Take a winning football team. One could always ask the question whether the team would have been as effective without the quarterback."
JP Morgan certainly has been a winning team, showing profit quarter over quarter with stock prices up 19 percent so far this year. Of course, there was that $6.2 billion "goal line fumble" in the form of losses from failed derivative trades in 2012, but all in all, Dimon is seen as an effective quarterback. Some shareholders think he has too much power. Hence the vote.
In typical besieged quarterback fashion, Dimon has suggested that he may quit if he loses the vote. Investors, even those who believe Dimon's power needs a little dialing back, do not want that.
Dimon ranks first for stock returns among big bank CEOs and if he were to leave, bank shares might fall as much as 10 percent, erasing $20 billion in market value, said Mike Mayo, a bank analyst with brokerage CLSA, according to the Reuters article.
In addition, JP Morgan has no backup quarterback to replace Dimon, according to Mayo. Matt Zames, 42, and Mike Cavanagh, 47, two underlings who would be possible replacements are about three years away, Mayo said.
There is an element to all this that works in Dimon's favor. The shareholder proposal is non-binding. This means the JP Morgan board doesn't have to accept the shareholder vote, even if it does go against Dimon.
On the other hand, a similar proposal last year got 40 percent of shareholder votes and if anything like that were to happen again this year, there would be tremendous pressure on the board to do something.
That something, according to The New York Times, might be a move to bolster the power of JP Morgan board, lead director, Lee R. Raymond. The feeling is that such action might take some of the air out of the anti-Dimon movement.
"You have to do something to appease shareholders," a person close to the board told The New York Times. "Otherwise there will be more trouble down the road."
At the time of this writing, Jim Probasco had no position in any mentioned security.
Posted-In: JPMorgan ChaseNews Rumors Management Events Media Best of Benzinga
View Comments and Join the Discussion!