Xbox 720 Production to Rise in Q3, Peak in Q4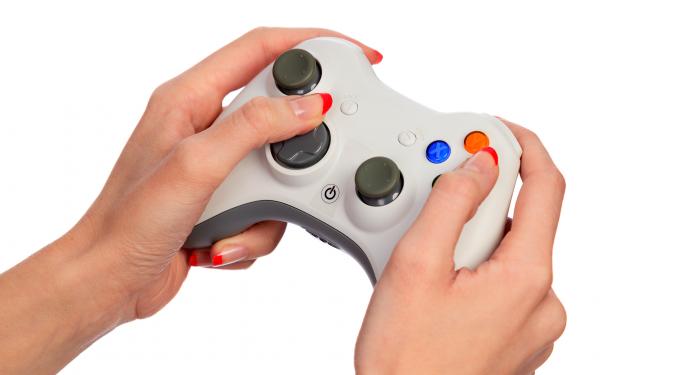 Microsoft's (NASDAQ: MSFT) next game console is only hours away from its worldwide unveiling, and supply chain sources claim that it is already in production.
According to DigiTimes, mass shipments for Xbox 720 (as it is commonly known in the media) will begin next quarter and peak during the fourth quarter when the console is expected to be released.
Several suppliers are listed in the report, including Lite-On Technology and Delta Electronics, which are said to be providing the power supply for the next-generation Xbox. Lite-On IT will reportedly provide the optical disc drive for the console, indicating that Microsoft has not chosen to go the download-only route.
Asia Optical and Newmax are on the list of suppliers providing sensing lenses, Foxlink will provide the connectors and Jentech Precision will supply the cooling modules. Foxconn Electronics -- the company that is most famous for manufacturing most of Apple's (NASDAQ: AAPL) products -- will assemble the new Xbox before it is shipped to retail.
While DigiTimes did not indicate which one of those firms is the source of its information, the Taiwanese publication did say that its sources (who ever they may be) "expect the new Xbox orders to strongly boost their performances in the second half as the orders' profits will grow along with the volume."
Historically, game console releases have been met with limited quantities. While there were more than enough Wii U and Nintendo 3DS units to go around when they were released, Sony's (NYSE: SNE) PlayStation 4 is expected to endure a shortage this fall. There were rumors that Sony had hoped to ship an astonishing (and record-breaking) 16 million units before the end of the year, but that seems very unlikely.
Unlike PlayStation 4, which is expected to ship in two formats, new rumors indicate that the next Xbox will only come in one package. But while Sony's console is likely to be sold the old-fashioned way, many bloggers believe that Xbox 720 will take a cue from the smartphone industry and sell at a subsidized price for $199. This would make it the cheapest new console available (Wii U retails for $299 to $349; PS4 is expected to cost $399 to $499).
In exchange for the low price, however, Xbox owners would have to sign up for a monthly service, such as a pricey version of Xbox Live that raises the cost from $59.99 a year (roughly $5 a month) to $15 per month. If Microsoft requires a two-year contract -- which is standard in the smartphone industry -- consumers would ultimately pay $360 ($15 monthly fee x 24 months = $360) in additional fees. That would raise the total cost of the new Xbox to $560.
If Microsoft charges a base (contract-free) price of $400 for the next Xbox, customers will spend a total of $520 ($400 for the console + $120 for two years of Xbox Live). At that rate, gamers might be comfortable with the subsidized rate. After all, they are only spending $40 more to have the luxury of paying for the console over a two-year period.
On the other hand, if Microsoft charges $500 for the next Xbox, the subsidized rate could actually be cheaper -- if it is the same as estimated above.
Microsoft may not announce the price or release date today, but the company is expected to provide those details next month at the Electronic Entertainment Expo in Los Angeles.
Louis Bedigian is the Senior Tech Analyst and Features Writer of Benzinga. You can reach him at 248-636-1322 or louis(at)benzingapro(dot)com. Follow him @LouisBedigianBZ
Posted-In: Digitimes Microsoft PlayStation 4 Sony xboxNews Rumors Tech Best of Benzinga
View Comments and Join the Discussion!