How Effective Will McDonald's Simplified Menu Be?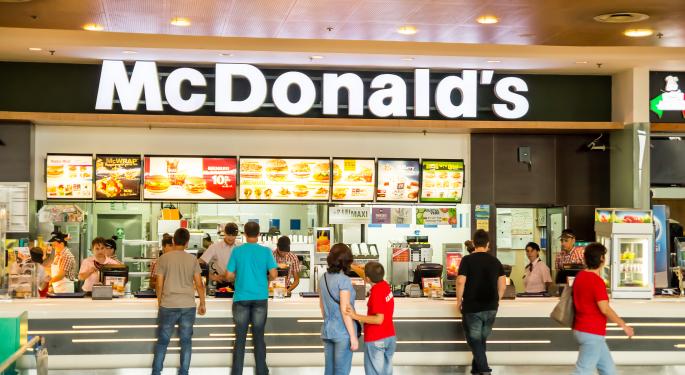 As reported by Benzinga on Friday, McDonald's (NYSE: MCD) is cutting several items from their menu.
In an email sent to franchisees that Bloomberg was able to obtain, Caesar salads, the McSkillet Burrito, the Southern Style Biscuit and Steak Bagels are all on the chopping block.
Over the past three years, cost of goods sold has risen by 14.3 percent with sales rising just 0.2 percent more than that. This negligent increase in gross margin comes after a menu that has expanded dramatically. Along with increased cost of goods sold, a larger menu increases advertising, administrative and labor expenses.
Maintaining a diverse menu adds complexity to the food preparation process. As employees take longer to prepare food and franchises spend more time training employees, profits drop. This expense could rise fiercely in the future as President Obama plans to raise the minimum wage from $7.25 to $9.00 an hour. The current payroll is 4.7 billion dollars per year.
Despite these reductions in costs the fast food giant will realize by simplifying its menu, the firm needs to continue attracting an expansive customer base. Many menu items added since 2007 include snack wraps, real fruit smoothies, apple slices and milk. These items were added as a response to customer demands for healthier products.
In an email obtained by Bloomberg, spokeswoman Danya Proud stated, "We are constantly adding and removing menu items...It's not new for McDonald's. We've been doing it for decades!"
Investors are left wondering whether a simpler menu will be a net positive force for the company. Shares closed Friday at $101.54.
Posted-In: BloombergNews Rumors Trading Ideas Best of Benzinga
View Comments and Join the Discussion!