Bloomberg Survey Finds Apple has Lost Reputation as Industry Leader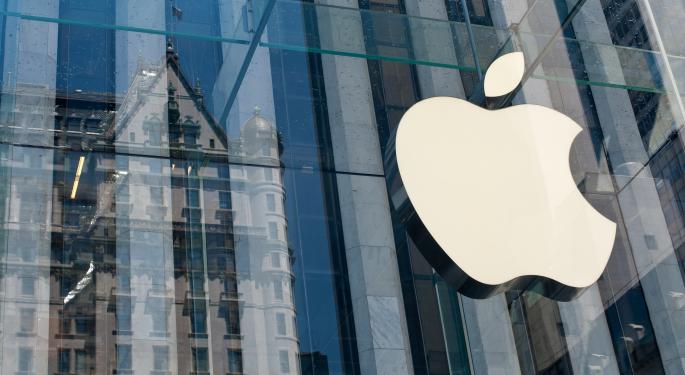 It's hardly what statisticians would consider scientific data but it's telling, none-the-less.
The Bloomberg Global Poll is a survey that was conducted with 906 Bloomberg customers on May 14. According to the back story, Bloomberg interviewed the respondents using their Bloomberg terminal.
You've heard of the Bloomberg terminal—it's the high dollar subscription service that banks like JPMorgan (NYSE: JPM) use to give Bloomberg reporters access to their private information. Seems like a good deal, doesn't it?
Let's not digress into Bloomberg jokes. According to Bloomberg, 71 percent of respondents said that Apple (NASDAQ: AAPL) had lost its status as the industry leader in all things technology. It wasn't completely negative, though. Only 28 percent believed that this was permanent while 43 percent said that Apple was in a temporary soft spot. Another 23 percent said that Apple remains that best in the technology business.
With Apple CEO Tim Cook indicating that there will be no new product announcements until the fall, Apple is now in one of its longest stretches without something fresh. That appears to be one of the biggest issues weighing on the minds of survey respondents.
However, the company generated $41.7 billion in profits last year and the iPhone accounts for 57 percent of the industry's profits. The stock price might be lower but arguing that the company has lost its ability to generate continuing revenue at a massive level would be a tough argument to make.
Some respondents said that Apple's dominance in the mobile space were tempered by competitors. "That has changed mainly because of the success of Samsung's latest products that are very stylish and offer some features not available in Apple products," According to Michael Cumming, a senior equity analyst in Kansas City, Missouri.
Because the Bloomberg survey was conducted on the Bloomberg terminal which is used by financial professionals, the fact that the stock is down more than 40 percent since its September highs likely had an effect on respondents' opinions.
Speaking of Apple stock, investors might have found a glimmer of hope in what looked like a recent downturn that could get really ugly. Apple started the day down more than 1 percent Thursday but buyers bought the dip and sent the stock back up to its 50 day moving average. Traders will watch closely to see if the stock finds follow through on the move on Friday.
Disclosure: At the time of this writing Tim Parker was long Apple and wasn't a respondent in this survey because he's not cool enough to be spied on through a Bloomberg terminal.
Posted-In: Apple BloombergNews Technicals Events Econ #s Tech Trading Ideas Best of Benzinga
View Comments and Join the Discussion!