Budget Deficit Estimates Shrink – Again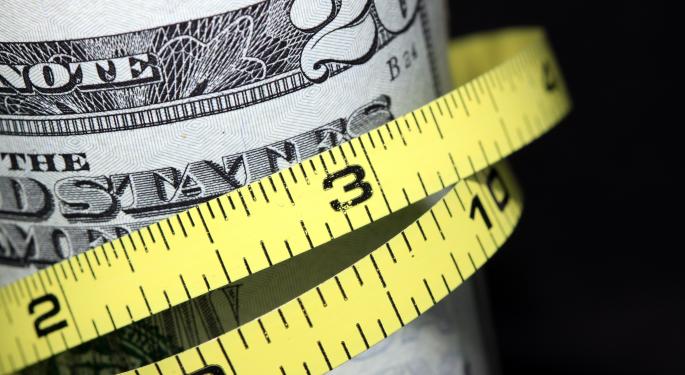 Finally, we can rejoice in the fact that the news surrounding the United States' money problems is positive. Who would have thought it would happen?
Once again, the Congressional Budget Office has shrunk the 2013 budget deficit projection. It's now down to $642 billion--$200 billion lower than it's February projection.
Why the shrinking budget?
First, tax revenues. Thanks to more money coming into the treasury through tax revenues of all types, the country has larger reserves. Individual income tax receipts are up $69 billion. Corporate tax revenue is expected to jump by $40 billion—a 16 percent increase, and thanks to a lower amount of defaults, Fannie Mae sent $95 billion to the treasury.
If projections are correct, by 2015, the budget deficit will fall to 2.1 percent of GDP.
It's the sequester, right?
More good news: No, it has nothing to do with the sequester or the tax increases Congress passed in January. When the CBO made its projections in February, it had already factored in the sequester and tax increases. That means that the increased tax revenues aren't some sort of accounting trick. They appear to be real economic growth.
When it comes to Washington, you don't have to dig too deeply to find the squash on this positive news. Estimates look good for now, but the problems still loom.
According to Bloomberg, blame it on the baby boomers. There are 76 million that will exit the workforce in the near future. This means that entitlement spending rises fast and eats up an increasing amount of the federal budget.
Interest payments on the debt will rise as well. Estimates show that as a share of GDP, the cost of servicing the nation's debt will rise from 1.45 percent to 3.2 percent by 2013.
But maybe we shouldn't focus on that dark clouds for now. Let's be happy that at least for the next couple of years, the country may make some headway in its debt crisis. Although nobody likes to pay taxes, let's be happy that many Americans are making more money than they were just a few years ago and as a result have to pay the IRS a little bit more. Seems like a good problem to have.
Disclosure: At the time of this writing, Tim Parker paid taxes.
Posted-In: budget deficitNews Econ #s General Best of Benzinga
View Comments and Join the Discussion!