Is Core Molding Technologies Right For Your Portfolio?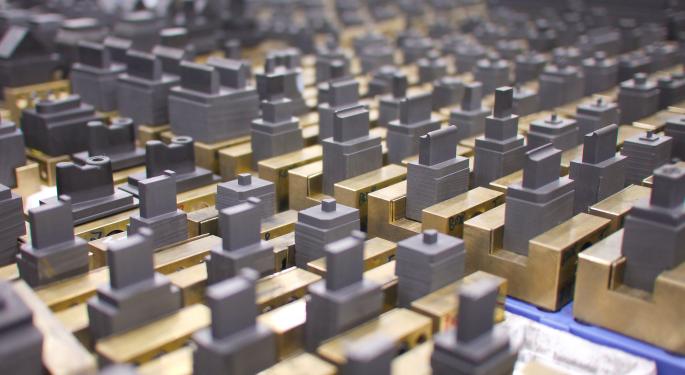 Investors looking to add a small cap company in a unique industry to their portfolios should consider Core Molding Technologies (NYSE: CMT)
Core Molding Technologies works extensively with reinforced plastics, producing sheet molding compound and molding fiberglass reinforced plastics. The firm has four production facilities with three in the United States.
Core Molding Technologies is working to use reinforced plastics in place of metals, citing advantages of heat and corrosion resistance, lower cost and lighter weight as reasons for its superiority. In the annual report, the company claims to be one of the four largest producers of reinforced plastics, and plans to beat competition with superior quality, engineering capability and cost. Making concessions, competitors with larger financial resources, research and development and manufacturing capabilities are acknowledged.
Investors should be aware that two customers, Navistar (NYSE: NAV) and PACCAR (NASDAQ: PCAR), account for a significant portion of the firm's sales. In 2012 these companies were responsible for 39 percent and 35 percent, respectively. Other customers are responsible for only 26 percent of total sales, meaning a loss of either main customer would gravely impact the bottom line.
Although total sales increased from 2011 to 2012, net income decreased from $10,526,000 to $8,190,000. Much of this decrease in net income can be attributed to an increase in the total cost of sales. While sales increased by 13.3 percent, the cost of sales rose by 20.3 percent. Net income was brought down further by an increase in depreciation and amortization.
In terms of valuation, the P/E ratio is only 9.04 as compared to the industry average of 24.55. Similarly, the Price/Sales and Price/Book ratio are significantly lower than comparable firms.
For investors interested in following insiders and institutions, Core Molding Technologies sends a neutral signal. On average, insiders have sold and taken advantage of non open market dispositions to a limited extent. Similarly, institutional ownership has increased by just four percent over the past two quarters.
Shares of CMT currently trade at $9.20 and had a shareholder meeting on May 15.
Posted-In: News Small Cap Analysis Small Cap Trading Ideas Best of Benzinga
View Comments and Join the Discussion!