Third Point's Dan Loeb Wants to Break Up Sony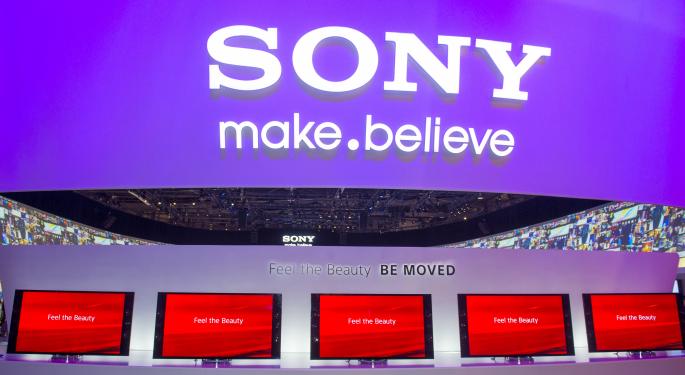 Dan Loeb, the founder and CEO of Third Point LLC (a hedge fund with $12.9 billion AUM), has amassed a 6.5 percent stake in Sony (NYSE: SNE). Now he wants to break up the company in an effort to increase shareholder value.
According to The New York Times, Loeb believes that a partial spinoff of Sony's entertainment business could raise the company's share price by as much as 60 percent.
The new spinoff would apparently include Sony's film division, which produces the Spider-Man and James Bond movies. Unlike Bond, however, the former license will not be in Sony's hands forever. After the company has produced a few more films, the Spider-Man rights will return to Marvel and its new owner, Disney (NYSE: DIS). This could potentially reduce the company's long-term value, especially if it is unable to replace Spider-Man with a franchise of equal or greater value.
Despite the studio's recent success, Sony has not produced an industry-leading film since the 2007 release of Spider-Man 3, which became the year's biggest film. Sony did not have any other top 10 or top 20 films that year, but it did release two other movies that grossed more than $100 million: Superbad and Ghost Rider.
Sony performed the worst in 2009, 2010 and 2011, three years in which the studio failed to produce one of the top 10 biggest films of in America.
The studio rebounded in 2012 when it released Skyfall, which earned $304 domestically and more than $1 billion worldwide, as well as The Amazing Spider-Man, which grossed $262 million locally and more than $750 million globally.
Loeb would also like for the spinoff to include Sony's music division, which has signed Adele, Taylor Swift, Ke$ha, Aerosmith and other notable mainstream acts through its various labels.
The PlayStation brand -- one of the strongest within Sony -- was not mentioned as potential spinoff candidate. It is presumed that Loeb considers PlayStation game consoles to be part of Sony's electronics division, which would remain part of the existing corporation.
However, Loeb is reportedly pushing Sony to reduce the number of products that it produces -- mostly in an effort to become more like Apple (NASDAQ: AAPL).
The problem with that strategy is that Sony has never really been like Apple. If anything, it is closer to Samsung -- the kind of company that will produce anything and everything to make a buck.
This strategy has worked very well for its South Korean rival, which produces competing devices for everything except game consoles.
Louis Bedigian is the Senior Tech Analyst and Features Writer of Benzinga. You can reach him at 248-636-1322 or louis(at)benzingapro(dot)com. Follow him @LouisBedigianBZ
Posted-In: Apple Dan Loeb New York Times Samsung Sony third pointNews Tech Best of Benzinga
View Comments and Join the Discussion!