Adobe's 'Creative' Decision Angers 5,000 Customers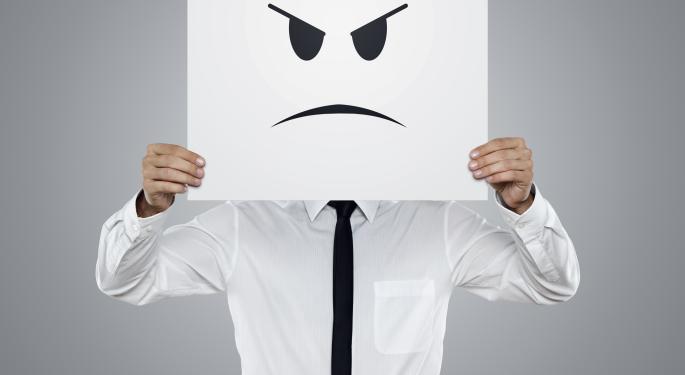 In an effort to curb piracy and increase perpetual sales of Photoshop and other programs, Adobe (NASDAQ: ADBE) announced that it will not produce a seventh-generation version of Creative Suite.
The current version, CS6, will still be sold (for the time being, at least). Without another upgrade, however, customers will have to switch to Adobe's Creative Cloud platform if they want to use the latest software enhancements.
Initially, those upgrades may not matter. Over the next few years, however, artists will need to use the latest version of Photoshop and Illustrator; video editors will need the latest version of Premiere Pro and After Effects, and so on. They will not be able to get away with using the old, out-of-date versions forever.
Thus, Adobe customers will either be pushed onto the cloud or choose to look for an alternative.
One user, Derek Schoffstall, has decided to fight Adobe's decision. He started a petition on Change.org to eliminate the mandatory Creative Cloud subscription model.
"You should support this petition because Adobe is making their already expensive products even more expensive in the long run," Schoffstall wrote in his petition. "Adobe is robbing small business, freelancers, and the average consumer. They do not seem to understand that every company is a not multi-national, multi-billion dollar corporation that has an infinite amount of resources."
While Adobe is fully aware of what it is doing (and understands the benefits that a subscription model provides), the company is not entirely at fault. By selling a boxed version of Creative Suite, Adobe could continue to lose millions of dollars to pirates who wish to use the software but have no interest in paying for a license.
To be fair, most of the pirates were not going to buy CS7, nor did they purchase any of its predecessors -- so Adobe did not necessarily lose any money. It simply (through no fault of its own) had built a product that was being used by more than paying customers.
Nonetheless, it seems that the recurring revenue stream was Adobe's number-one reason for switching to the cloud.
"The move to subscriptions just drives a bigger and bigger and bigger recurring revenue stream," said Adobe CFO Mark Garrett, as quoted by Computerworld.
"In the end it comes down to this: all of Adobe's consumers will not be able to make such a large payment every month on the CC subscription model," Schoffstall added in his petition. "In the short term, the subscription model looks to be okay, but over time the only entity that is benefiting from this is Adobe. The (no longer) current model: paying a one time fee for infinite access is a much better business model and is better for the consumer."
With more than 5,000 signatures already added to the petition, Adobe could lose a large number of paying customers. It may not care, however. With Creative Cloud subscriptions projected to reach four million by the end of 2014, Adobe could end up making more than enough money to offset the loss of freelancers and other lower-income customers.
That, however, will allow a clever entrepreneur to build and sell a cheaper and superior product. This wouldn't be the first time that it happened: Avid's (NASDAQ: AVID) enormous price tag allowed Apple (NASDAQ: AAPL) to acquire, refine and popularize a cheaper, Mac-exclusive alternative called Final Cut.
In recent years, Apple has eliminated everything users loved about the software. Until then, however, it was the rising star among college students and indie filmmakers. Final Cut also began to break into Hollywood and was used to edit several big-budget films, including The Girl with the Dragon Tattoo.
It may only be a matter of time before a Creative Suite clone attempts to do the same.
Louis Bedigian is the Senior Tech Analyst and Features Writer of Benzinga. You can reach him at 248-636-1322 or louis(at)benzingapro(dot)com. Follow him @LouisBedigianBZ
Posted-In: Adobe Creative Cloud Creative Suite CS6News Tech Best of Benzinga
View Comments and Join the Discussion!