Yahoo Wants Hulu to Take Down the Netflix and YouTube Empires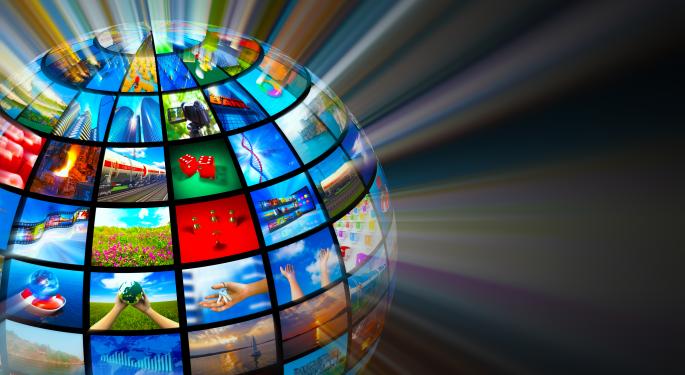 If you can't beat 'em, buy 'em. If you can't buy 'em, acquire one of their competitors and hope for the best.
That has been the strategy of Yahoo (NASDAQ: YHOO), which has been on the lookout for a snazzy YouTube clone ever since Google (NASDAQ: GOOG) acquired the real YouTube and turned it into the world's largest streaming video site.
Yahoo tried and failed to acquire YouTube's little brother, AKA Dailymotion. The French-owned video site is one of the largest of its kind, especially in Europe, gaining 116 million unique monthly visitors. It is estimated to be worth $300 million.
The M&A talks came to a screeching halt after a French government official told Yahoo that he did not want an American company to own a controlling stake in one of France's most successful startups. Yahoo could still buy 50 percent of Dailymotion, but that offer was reportedly less appealing.
Now Yahoo has gone back to Hulu, a company it has already looked into buying at least once before.
According to AllThingsD, "numerous sources close to the situation" have confirmed that Marissa Mayer, Yahoo's CEO, has met with Hulu's top executives to discuss a potential offer.
No formal offer has been made, however. For the time being it seems that Mayer is simply interested in examining Hulu.
Compared to Netflix (NASDAQ: NFLX), she may be disappointed by the fact that Hulu only has four million paying subscribers. That number is up from three million last year, however, and is just one of two key ways that Hulu can make money.
Unlike Netflix and Amazon Prime (NASDAQ: AMZN), whose users have said that they hate commercials, Hulu users are willing to put up with the one or two ads that air during each break. Non-paying customers are also exposed to ads, so Hulu could feasibly turn a profit without a single subscriber.
It is also worth noting that Hulu is only available in the United States and Japan. The site could grow exponentially as it expands to new markets.
Will that be enough to persuade Mayer? Not necessarily. In the end, Hulu's owners -- Disney (NYSE: DIS), News Corp. (NASDAQ: NWS) and Comcast (NASDAQ: CMCSA) -- may decide to hold onto the company regardless of how much Yahoo is willing to pay.
Considering that those companies -- particularly Disney's TV network, ABC -- currently provide a significant portion of the site's most popular shows, it might be wise for them to second guess their urge to sell Hulu.
News Corp.'s Fox and Comcast's NBC built Hulu from the ground up to change online video. Why walk away before it has had the chance to fulfill that goal?
Louis Bedigian is the Senior Tech Analyst and Features Writer of Benzinga. You can reach him at 248-636-1322 or louis(at)benzingapro(dot)com. Follow him @LouisBedigianBZ
Posted-In: Hulu Marissa Mayer YahooNews Rumors M&A Tech Best of Benzinga
View Comments and Join the Discussion!