New Banking Stress Tests Could Put Eurozone Closer to Unified Banking System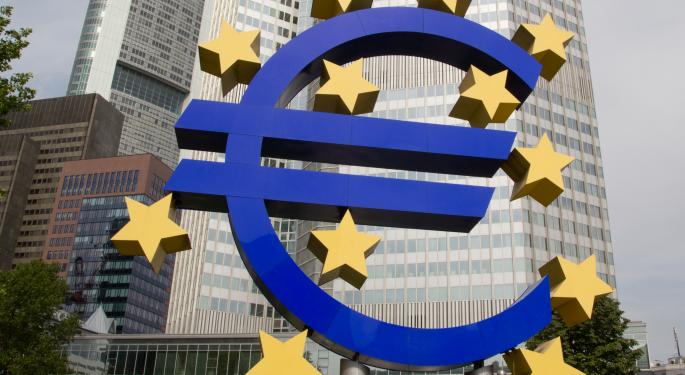 The eurozone took a step toward unifying its banking system on Tuesday as Jeroen Dijsselbloem, Dutch finance minister and President of the Eurogroup, discussed a new round of stress tests which would evaluate the current state of the region's banks before they are linked.
The Wall Street Journal reported that Dijsselbloem said the type of in depth review the European Central Bank would conduct could produce worrying results for some banks.
However, the region must have complete transparency and be ready to deal with any weaknesses as it moves forward to align regulations and unite banks under one common supervisor and create a resolution mechanism for ailing banks.
Stress tests have already been performed by the European Banking Authority to rate banks based on how well they perform in poor conditions, but they have been criticized as being too lenient. The tests are expected to continue alongside the ECB's own review, which will examine the quality of a bank's assets themselves.
Many are worried about a new asset quality review from the ECB, as details about how it will be conducted and the consequences of a poor outcome have not yet been discussed. But stable nations like Germany, Finland and the Netherlands have been calling for tougher tests before implementing the new banking structure to keep their nations' banks from paying for their weaker neighbors.
The bloc is still working to iron out the details of the banking union and agree how to implement the new structure. Currently, there is no set criteria for which banks will fall under ECB supervision, but an asset quality review could provide the information needed about eurozone banks' stability to begin making a list of banks that qualify.
Also on Tuesday, German Finance Minister Wolfgang Schauble surprised investors by saying Germany was prepared to enter the union without making time consuming changes to the EU's underlying treaty. Schauble originally claimed that the region was unable to move forward with the new banking structure until the treaty was amended, something that would take years to do.
Many saw Schauble's request as a way to hold up the process because Germany wasn't committed to a unified structure, so his comments were well received by proponents of a unified financial system. However following the reports, the German finance ministry clarified that Schauble's remarks were in reference to a resolution mechanism, not the entire banking union project.
Posted-In: Jeroen Dijsselbloem Wolfgang SchäubleNews Commodities Forex Global Markets Best of Benzinga
View Comments and Join the Discussion!