Service Sector Continues to Grow, But at a Slower Pace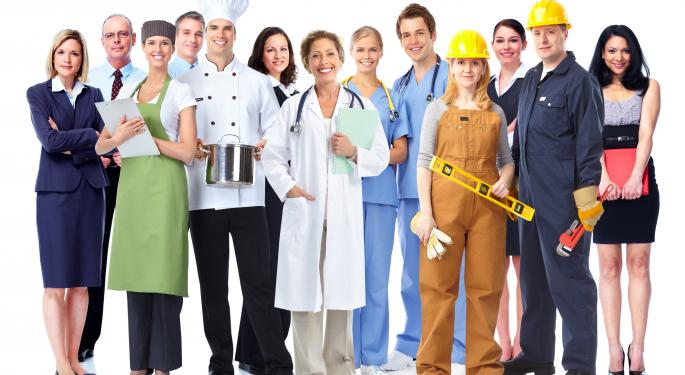 The Institute for Supply Management released its Non-Manufacturing Index, pointing to continued growth in April, just slightly less than in March. It registered 53.1 in April; 1.3 points lower than the 54.4 registered in March.
Fourteen non-manufacturing industries reported growth in April, while four industries reported contraction. The industries reporting contraction included: mining (including energy drilling), educational services, health care and "other." These sectors reporting contraction, incidentally, compare to some areas that have cut back construction spending in data from earlier this week.
Respondents' comments remain mostly positive about business conditions. Cost management and revenue pressures are areas of concern for many of the respective companies. Some comments include:
 "Similar demand as 2012; demand well-controlled by suppliers. Overall demand trend to become weak." (Agriculture, Forestry, Fishing & Hunting)  "Continued corporate cost pressures creating greater demand for cost restructuring/productivity work." (Professional, Scientific & Technical Services)  "Business continues to fluctuate, making it extremely difficult to forecast. Economic uncertainty is clearly a factor that is influencing discretionary spending. Marketing efforts, therefore, are focused mostly on increasing the spend per visit, getting consumers to stay longer at the property as the frequency of repeat business trends down." (Arts, Entertainment & Recreation)  "Revenue pressures are creating challenges on the expense side of the house." (Finance & Insurance)  "Reducing costs in healthcare and higher education remains of paramount importance." (Educational Services)  "We are seeing no real change for our next fiscal year — budgets are still tough with anticipated spend at previous-year levels." (Public Administration)  "Business appears to be on the up-swing." (Transportation & Warehousing)
The Non-Manufacturing Business Activity Index registered 55, which is 1.5 points lower than the 56.5 percent reported in March, reflecting growth for the 45th consecutive month. Thirty-three percent reported increased business activity, while 15 percent reported lower activity. This is a slight slowdown from March.
The New Orders Index decreased by 0.1 point to 54.5 percent, with 30 percent reporting more new orders and 14 percent reporting fewer. The Employment Index decreased 1.3 points to 52 percent, indicating growth in employment for the ninth consecutive month. Twenty-eight percent of respondents reported increased employment levels compared to 15 percent reporting payrolls shrank.
Inflation pressure moderated considerably. The Prices Index decreased 4.7 points to 51.2, indicating prices increased at a slower rate in April when compared to March. Coupling these lower input costs with the slow pace of wage gains – the employment report showed that average hourly earnings advanced just 0.16 percent -- businesses may see increased profit margins. Low inflation pressures also give the Fed ample room to continue its easy money policies.
An often-overlooked area of this report can give us signals about manufacturing activity in coming months, and that is inventory sentiment. On balance, companies surveyed in the ISM Non-manufacturing report, including retailers and wholesalers, believe their inventory levels are "too high." Twenty-seven percent of respondents believe they have more stockpiles of goods than they desire, with just six percent saying stockpiles are too low.
As a result, they may cut orders to their suppliers in coming months, including manufacturers. Inventory accumulation added 1.03 percentage points to first quarter GDP. As what gets added in one quarter gets drawn down in another, we may, at some point in the future, see the inventory cycle turn to be a subtraction from GDP.
Posted-In: Institute for Supply ManagementNews Economics Markets Best of Benzinga
View Comments and Join the Discussion!