Are Banks Doomed Now That Google Has Invested in Peer-to-Peer Lending?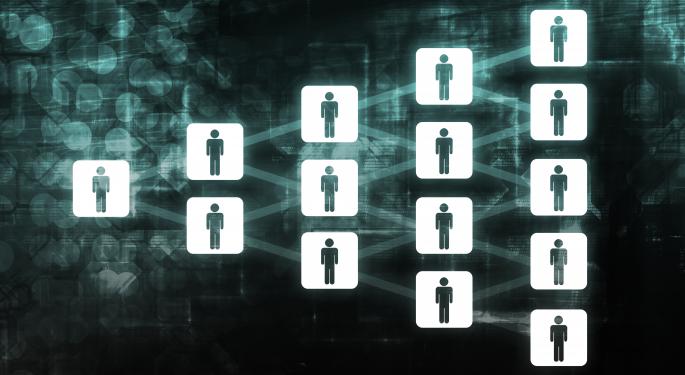 Should banks be nervous?
Not yet, but they should be paying attention to the fact that search giant, Google Inc. (NASDAQ: GOOG), along with existing investor, Foundation Capital, just plunked down a $125 million investment in peer-to-peer lending platform, Lending Club.
Peer-to-peer lending, of which Lending Club is one of several players, partners borrowers with willing lenders in a business model designed to cut out banks and offer a better spread between loan and savings rates. And, while the business model is growing, it didn't exactly start out as a financial wildfire
Lending Club launched in 2007, initially operating within Facebook (NASDAQ: FB). In 2008 the entire p2p lending industry, including Lending Club rivals, Prosper and Loanio, ran aground with the Securities and Exchange Commission and were forced to stop taking new loans.
The industry overcame its problems, however and since then, Lending Club has facilitated more than $1.65 billion in loans with the company expecting to issue $2 billion in loans in 2013 alone, according to The Wall Street Journal.
Google will start out taking an observer seat on Lending Club's Board, joining existing members Kleiner Perkins' Mary Meeker, ex-chairman and CEO of Morgan Stanley (NYSE: MS) John Mack, and former U.S. Treasury Secretary Larry Summers.
The investment by Google was part of a secondary transaction in which new and existing investors acquired shares from existing shareholders. Because this is a secondary round, no new money is being raised.
Lending Club said last year that it was cash flow positive for the first time in the company's history. In addition, TechCrunch reported that last year, 50 employees came on board, including former Visa (NYSE: V) head of global development and Morgan Stanley CTO John McIlwaine and E*TRADE (NASDAQ: ETFC) general counsel Russel Elmer.
So, what does the future hold for the relationship between Google and Lending Club? CEO Renaud Laplanche left a lot of wiggle room. He told Forbes, "There is a lot of alignment between Google and Lending Club," adding, "We're not ready to announce specific products yet or services but we have several concepts we've discussed over the last few weeks that we're looking forward to exploring in the next few months, to lead to a concrete product."
Possibilities, according to Laplanche, include the use of Google algorithms to bring benefit to some or all Lending Club products and the sheer weight of Google's huge user base as potential customers. As an example, Laplanche pointed to products like Google Wallet, which could be enhanced with a credit solution.
As for Lending Club, IPO rumors are naturally swirling. Laplance told TechCrunch the company is preparing for a potential initial public offering as early as "sometime in 2014."
As of this writing, Jim Probasco had no position in any mentioned securities.
View Comments and Join the Discussion!
Posted-In: E*TRADE FacebookNews Rumors Financing IPOs Events Media Best of Benzinga