A Round of Applause for Apple - How it Financed its Buyback was Pure Genius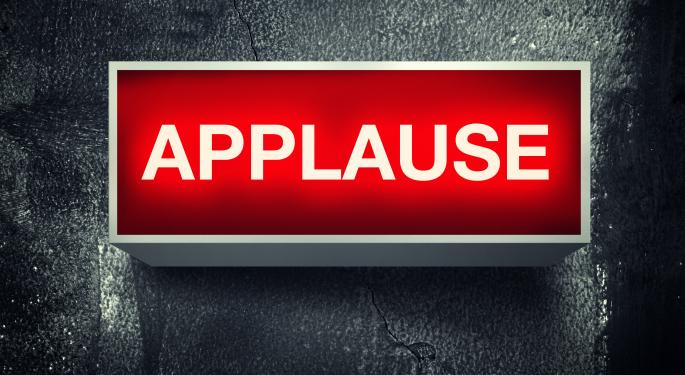 Let's all give a big, boisterous round of applause to Apple (NASDAQ: AAPL).
Seriously, no sarcasm here. This was pure financial genius. It was so obvious yet barely anybody thought about it. On Friday, Bloomberg reported that Apple avoided as much as $9.2 billion in taxes by financing a portion of its $55 billion stock buyback.
Here's how Apple did it. As everybody probably knows, America isn't very kind to companies that make money overseas and later want to bring it back onto American soil. In fact, the United States has one of the highest corporate tax rates in the world. In order to bring the cash back to the United States to partially finance the buyback, it would have paid 35 percent in taxes.
That comes out to about $9.2 billion that the federal government would love to have.
Instead, Apple took its need to the debt market where it financed a portion of the buyback with a $17 billion debt offering where it will pay about $308 million in annual interest.
But maybe you're not one of those people who is standing up and applauding the strategy. Some people are arguing that it might be legal, but it certainly isn't ethical. If Apple is going to do business on American soil, it should either do it with money already here in the U.S. or repatriate what it needs and pay the taxes like anybody else would.
To be fair, an Apple company spokesman said that it paid $6 billion in federal corporate taxes in 2012 which accounts for one out of every 40 dollars collected from corporations by the IRS. It's also paying taxes to the countries where it earns overseas money. The company is paying taxes. Whether it's paying enough is a subject for debate.
According to a New York Times report, in the 1950s, 30 percent of United States revenue came from corporate income taxes. As of 2011, only 6.6 percent. Apple isn't the only company to blame.
The bottom line might be this: there is certainly a debatable claim that Apple, as well as the many other American-based companies that do business overseas should repatriate those funds but let's not forget that all of us believe in paying what we legally owe, but not a penny more.
For that reason, shareholders should give Apple a round of applause for saving a huge amount of money by funding the buyback in the debt market. The company earned its stellar credit rating. Why not use it to its advantage?
What do you think?
At the time of this writing Tim Parker was long Apple
View Comments and Join the Discussion!