How Bad is Microsoft Doing in the Tablet Market?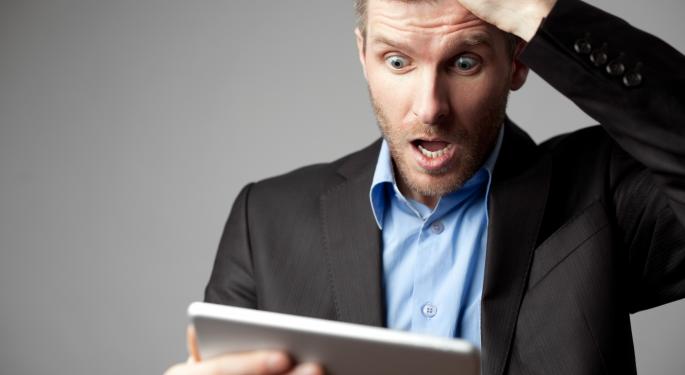 If Microsoft (NASDAQ: MSFT) was making even a ripple in the pond that is the tablet market, it wouldn't be so silent about the numbers but so far, we've heard very little from the company about the success of the Surface.
Maybe it's because the latest IDC data show that in the first quarter, Microsoft shipped a total of 900,000 of its Surface tablets to gain all of a 1.8 percent market share. Further, tablets shipped with Windows OS came in at 3.3 percent—a 700 percent year of year increase. That's good news.
But back to the Surface. You might not know it but there's a lot of debate going on among the tabletologist (yes, a made up word) population. One side points to the hard data. The Surface is a tablet that has been on the market since October. The advertising campaign is pretty aggressive and if you're a fan of the CBS drama, Elementary, you probably noticed the almost laughable product placement.
It's not like consumers don't know about it—they're simply choosing not to buy it and that's not good for a company which, despite its rising stock price, isn't winning the hearts of techies.
AllThingsD reminded us of this quote from Microsoft CEO Steve Ballmer:
"I don't think anybody has done a product that is the product that I see customers wanting. You can go through the products from all those guys … and none of them has a product that you can really use. Not Apple. (NASDAQ: AAPL) Not Google. (NASDAQ: GOOG) Not Amazon. (NASDAQ: AMZN) … [Surface] is a first-class tablet that people can enjoy and appreciate. It's a PC; it's a tablet. It's for play; it's for work. It's got a great price. That product doesn't exist today."
If that product existed in the Surface, why does the iPad still hold an almost 40 percent market share?
But there's a strong legion of pro-Surface fans too—particularly on the side of the Surface Pro, who say that it serves the market of users who are looking for an experience similar to a laptop. According to its proponents, it's ideal for students and business professionals who need Microsoft Office.
On a recent CNET article, one commenter said this:
"Surface Pro will never sell as much as the iPad does. What a lot of people never realize is that iPad was so successful because it brought out a very profound discovery - the majority of people's computing experience isn't "deep" enough to need a full-fledged computer."
The argument that the Surface lovers make is that the iPad and Surface Pro aren't comparable. The iPad satisfies basic computing needs like media consumption, where the Surface Pro functions like an Ultrabook allowing for a deeper level of computing.
Which brings up this question: Is Microsoft royally missing the mark in its advertising of these products? Should it work harder to go after the business and student demographic instead of competing with the hordes of other tablets that competing for the basic computing user?
Posted-In: Amazon AppleNews Rumors Retail Sales Econ #s Tech Media Best of Benzinga
View Comments and Join the Discussion!