Find Free Money for College!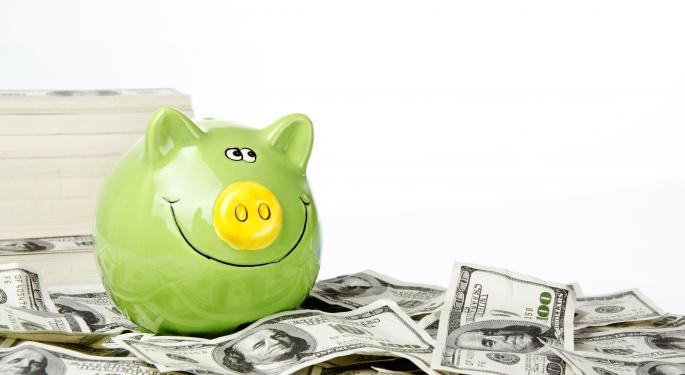 Far too many people as they plan for college say, "Well I guess I'm going to have to borrow money to pay for school." It might come to that, but look for free money first.
According to The Chronicle of Higher Education, 20 million Americans attended college last year and 12 million of them (60 percent) took out some type of loan to help cover costs.
Before you sit down at the keyboard and Google (NASDAQ: GOOG) "sources of college loans," however, check out other sources of funding. Every free dollar you can lasso in is a dollar you don't have to borrow (and pay back with interest).
To that end, the National College Finance Center (NCFC) provides some information and resources to help you take advantage of all available "pre-loan" help.
Financial Aid
While most financial aid is based on need, that isn't always the case – especially with scholarships.
Grants, scholarships, work study even some types of loans (depending on how much you have to pay back) can result in free funding for college.
Sources include the federal and state government, colleges and many private and business grants and aid packages.
For more information on types of aid available and how to qualify, visit the Federal Student Aid website.
Applying for Financial Aid
Once you have an idea about what types of aid are available, fill out a Free Application for Federal Student Aid (FAFSA) before you do anything else.
In order to receive almost any type of federal financial aid, you must:
Have a high school diploma or equivalent, such as a GED
Be enrolled or accepted for enrollment as a college student in an eligible program
Be a U.S. citizen (or eligible non-citizen)
Have a Social Security Number
Make academic progress in your field of study
Register with Selective Service, if applicable
The FAFSA is available after January 1 of each year for the following academic year.
After You Apply
Sometime after you complete and submit your FAFSA application, you will get a Student Aid Report (SAR) summarizing your FAFSA, including your Expected Family Contribution (EFC). Look it over and follow instructions to make corrections if needed.
Colleges will use the information on your FAFSA to determine your eligibility for any available financial aid.
Next, colleges that have accepted you will send you an award letter that will detail the financial aid you can expect.
Offers may include grants, scholarships, loans or work-study programs. Make sure you know the difference between a grant (free money) and a loan (borrowed money).
Pay attention to any conditions, and whether you can meet them. Conditions might include maintaining a certain GPA, declaring a major, or even living in a dorm. Each college or university has its own rules.
NCFC has a handy, printable form you can fill out to help you decide which offer makes the most sense for you.
Once you have selected an offer, notify the school that you accept or reject their offer – or parts of it. Complete any required forms and submit them on time. Deadlines matter and missing them can void an offer of financial aid.
Student Loans
After adding up all free money available to you, if you still have a balance to cover, then – and only then - consider a student loan.
Apply for a federal loan first. After that, you might want to check out any available state sponsored education loans.
Finally, if you still have a funding gap, you may want to consider a private student loan. If you do, NCFC's Private Student Loan Comparison Tool provides a way to check out private loan sources in real dollars. The tool also provides links to additional information, including lender websites.
Posted-In: Federal Student Aid Google Inc National College Finance Center The Chronicle of Higher EducationNews Topics General Best of Benzinga
View Comments and Join the Discussion!