How Dangerous are Five of the Most Heavily Shorted Small Cap Stocks?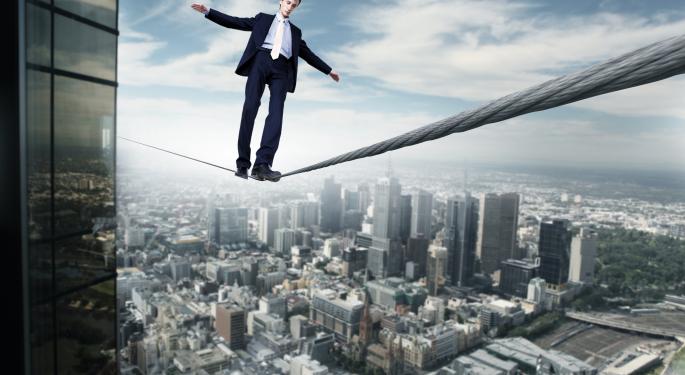 Blyth (NYSE: BTH)
Blyth sells household and weight management products utilizing direct marketing tactics. This marketing strategy accounts for over 75 percent of sales, a technique it began using in 1990. Aside from direct marketing, catalog and Internet sales represented 12 percent of total sales for the year that ended December 2012.
Currently, an astounding 81.75 percent of Blyth's float is sold short. Much of investor's concern stems from Bill Ackman's attack on Herbalife (NYSE: HLF). Blyth's practice of direct marketing is very similar to the marketing strategy utilized by Herbalife, which many investors consider a pyramid scheme. Shares are trading at $14.55 after Blyth earnings missed analyst estimates last week.
Spectrum Pharmaceuticals (NASDAQ: SPPI)
Spectrum Pharmaceuticals acquires, develops and commercializes hematology and oncology drugs. The company currently markets three drugs in the United States, with two more in late stage development. Spectrum plans to expand its business by increasing sales of its marketed pharmaceuticals and optimizing its development portfolio.
Recent investor concern for Spectrum includes a loss of market share to generic forms of their pharmaceuticals and lawsuits concerning management's disclosure of risk. Currently, 41.44 percent of the float is sold short, and shares are down almost 30 percent over the last year to $8.13.
UniPixel (NASDAQ: UNXL)
Uni-Pixel is a young technology company specializing in the development of protective and optical films for electronics. After recently completing a large sale and partnering with Kodak, Uni-Pixel hopes to have its new technologies soon available to a broader commercial market.
Short interest for Uni-Pixel spiked at the end of 2012 over skepticism of new product success. Currently, short positions make up 52.31 percent of the float. Short sellers are pocketing huge gains today as shares crash almost 21 percent to $29.17. Unipixel has not commented on a possible cause for the move.
Bio Reference Laboratories (NASDAQ: BRLI)
Bio Reference Labs. is a clinical testing laboratory providing services to doctors offices, hospitals, employers and governments. The firm's testing tracks diseases from detection through treatment. Bio Reference plans to grow by providing value added services with its testing and exploring new technologies.
The short interest for Bio Reference is especially interesting because analysts are largely optimistic, the company beat quarter one earnings by almost 11 percent, and institutions have purchased a large amount of shares over the past two quarters. Despite these bullish indicators, 41.24 percent of the float is sold short as the firm faces a lawsuit and allegations of fraudulent activity. Shares are trading up two percent to $29.94.
ITT Educational Services (NYSE: ESI)
ITT Educational Services offers associate, bachelor and master degrees for technology based industries on approximately 150 campuses. The company plans to grow by increasing student enrolment, expanding flexibility and diversity in degrees and improving student outcomes.
Currently, 59.87 percent of the float is sold short, corresponding with a sixty percent loss of share value over the past year. Shares have surged since last week, possibly the result of a short squeeze. Shares are currently trading at $26.16.
Posted-In: Bill AckmanNews Short Ideas Rumors Small Cap Analysis Small Cap Trading Ideas Best of Benzinga
View Comments and Join the Discussion!