Why BlackBerry's Thorsten Heins is Dead Wrong About Tablets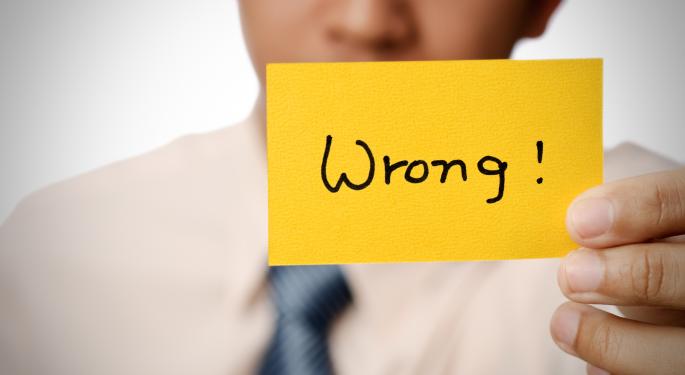 BlackBerry's (NASDAQ: BBRY) CEO Thorsten Heins is making headlines today after sharing his views on the future of tablets.
"In five years I don't think there'll be a reason to have a tablet anymore," Heins told Bloomberg. "Maybe a big screen in your workspace, but not a tablet as such. Tablets themselves are not a good business model."
Heins' comments may stem from his own experience in attempting to sell tablets.
PlayBook, BlackBerry's first and only tablet, was arguably the company's biggest flop. It sold so poorly that the firm lost nearly $500 million due to the "excessive" inventory created by unsold units. Each tablet cost as much as $270 produce, but by the time BlackBerry had finished reducing the price, the PlayBook was being sold for $199.
All told, this tablet has drained $1.5 billion from BlackBerry's piggybank.
When it was first released, the PlayBook sold for $499 -- the same price as Hewlett-Packard's (NYSE: HPQ) ill-fated TouchPad. Consumers did not care about Hewlett-Packard's tablet until its price dropped to $99.
Those scenarios are not the norm, however. While many tablets have failed at retail, Apple (NASDAQ: AAPL) has found the tablet market to be quite profitable.
During the fiscal 2013 second quarter, Apple sold 19.5 million tablets. More than half (12.5 million) are believed to be iPad Mini units, which sell for a minimum of $329. The remaining seven million iPads were full-size units, which start at $499.
At those prices, Apple earned at least $4.1 billion in revenue from the iPad Mini ($329 x 12,500,000 units = $4,112,500,000) and $3.49 billion from the full-size iPad ($499 x 7,000,000 = $3,493,000,000).
Those earnings are just from one quarter.
In January Apple announced that it had sold more than 120 million iPads worldwide. With the second quarter results added in, Apple has sold somewhere around 139 million tablets.
How is that a bad business model?
Apple is not the only firm enjoying the benefits of selling tablets. Amazon (NASDAQ: AMZN), Barnes & Noble (NYSE: BKS) and Samsung are also benefiting from this growing market.
Under Heins' theory, all of those corporations should pack up and abandon the tablet industry to avoid the impending doom.
Even if Heins is right, that would be a foolish mistake. There are still billions of dollars to be made selling tablets. Why back out now?
Heins could have been more specific -- he could have said that the tablet market was not right for BlackBerry, as evidenced by the PlayBook. He could have said that tablets would merge into other devices (such as phablets or convertible laptops). Heins could have also said that he felt the tablet market has peaked and that sales would begin to decline over the next five years.
Instead, BlackBerry's leader decided to take the unusual path of dismissing the existence and future potential of a product category that has already proven to be vastly more successful than anything his own company has released over the last two years.
Louis Bedigian is the Senior Tech Analyst and Features Writer of Benzinga. You can reach him at 248-636-1322 or louis(at)benzingapro(dot)com. Follow him @LouisBedigianBZ
Posted-In: Blackberry Bloomberg playbookNews Movers & Shakers Management Tech General Best of Benzinga
View Comments and Join the Discussion!