Consumer Confidence Increases in April on Improved Outlook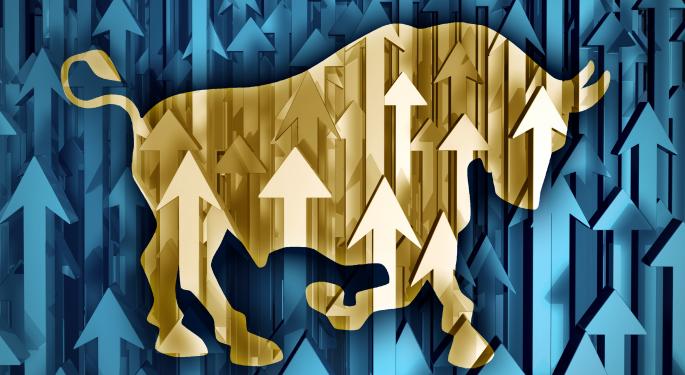 The Conference Board Consumer Confidence Index, which had declined in March, increased in April to 68.1 from 61.9 in March.
Note that the index began in 1985 with a reading of 100, and levels above 90 are generally consistent with a strong economy. As such, while improving, the reading is still at relatively subdued levels.
The Present Situation Index increased slightly to 60.4 from 59.2. However, more importantly, the Expectations Index jumped to 73.3 from 63.7 last month. The Expectations component is more closely correlated with the direction of future consumer spending than is the headline measure or the Present Situation index.
Lynn Franco, Director of Economic Indicators at The Conference Board, had this to say in Tuesday's press release: "Consumer Confidence improved in April, as consumers' expectations about the short-term economic outlook and their income prospects improved. However, consumers' confidence has been challenged several times over the past few months by such events as the fiscal cliff, the payroll tax hike and the sequester. Thus, while expectations appear to have bounced back, it is too soon to tell if confidence is actually on the mend."
Consumers' assessment of current conditions improved moderately in April. Those saying business conditions are "good" increased to 17.2 percent from 16.4 percent, while those stating business conditions are "bad" decreased to 28.1 percent from 29.1 percent.
Consumers were more upbeat about the short-term outlook. The percentage of consumers expecting business conditions to improve over the next six months increased to 16.9 percent from 15.0 percent, while those anticipating business conditions to worsen decreased to 15.1 percent from 17.7 percent.
Consumers' assessment of the labor market was mixed, when reporting their assessment of its current condition. Those claiming jobs are "plentiful" edged up to 9.8 percent from 9.5 percent, however those claiming jobs are "hard to get" increased to 37.1 percent from 35.4 percent.
However, their outlook for future conditions in the labor market was more positive. Those expecting more jobs in the months ahead improved to 14.2 percent from 13.0 percent, while those expecting fewer jobs decreased to 22.4 percent from 26.0 percent. The proportion of consumers expecting their incomes to increase rose to 16.8 percent from 14.6 percent, while those expecting a decrease declined to 16.0 percent from 17.7 percent.
Still, roughly equivalent numbers of consumers expect their incomes to increase vs. decrease, and these income expectations don't point to significant gains in consumer spending. However, coupling this with the offsetting factor of increased home prices and stock market gains, it could be that consumers are more willing to spend.
However, whether spending will actually increase depends on their ability to spend, not just their willingness. For that, we will need to see more income gains. According to the Personal Income and Outlays report, disposable personal incomes increased by just 0.2 percent in March, while the savings rate is a low 2.7 percent, compared to its eight to ten percent range in decades past.
If consumers decide, at some point, that building savings for retirement is more important than spending on discretionary items, spending may be constrained. Or if they devote some of their savings for a down payment on the purchase of a home, given low mortgage rates and rising home prices, then some spending power for other items may be limited. The most important factor, though, may be whether those expectations for more – or fewer – wage gains actually pan out.
Posted-In: Conference Board Consumer Confidence IndexNews Economics Markets Best of Benzinga
View Comments and Join the Discussion!