Can Nintendo Overcome Wii U's Q1 Flop?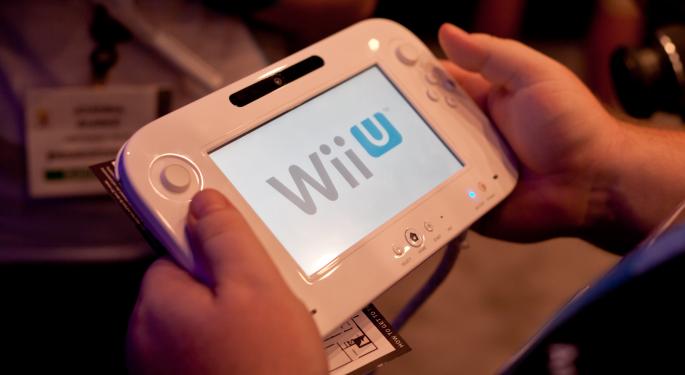 Last fall, Nintendo (OTC: NTDOY) projected that it would sell 5.5 million Wii U consoles by the end of March.
In February, The New York Times reported that Nintendo had reduced its sales expectations to just four million units. This week IGN reported that Nintendo was unable to meet that goal.
Global Wii U sales plummeted more than 85 percent in the first quarter. While the Japanese tech giant sold three million units during the December quarter (in just six weeks, no less), Nintendo only sold 390,000 units during the March quarter.
All told, lifetime global Wii U sales currently sit at just 3.45 million -- two million less than Nintendo's original estimate, and more than 500,000 units lower than the company's most recent estimate.
The Mario maker followed the disappointing news with a surprising announcement: it will not hold a press conference at the Electronic Entertainment Expo (E3), the industry's largest trade show. The company will instead focus on smaller, less public events that will be tailored to distributors or the media.
This is a first for Nintendo, which has used E3 to promote games, consoles and handhelds for nearly 20 years. The company is famous for its annual press conferences, which have included a number of memorable product reveals.
Around the Web, tech reporters are baffled by Nintendo's decision.
NintendoLife's Damien McFerran fears that this move could be seen as an "admission of weakness."
GameTrailers host and reporter Geoff Keighley worries that Nintendo is simply not interested in "competing head-to-head against Sony (NYSE: SNE) and Microsoft (NASDAQ: MSFT)."
Geekosystem's Ian Chant believes that Nintendo might have made a mistake.
"Considering how tepid sales of the new console have been, though, it remains surprising to see Nintendo eschew the opportunity to make some noise at the news events everyone will be watching, especially since Microsoft and Sony will both be on hand with whole new consoles to announce," he wrote.
TechRadar's Hugh Langley concurs, writing that Nintendo "needs the biggest stage it can get right now."
After hearing about Nintendo's plans, Ars Technica's Kyle Orland provided a grim prediction for Wii U's future.
"If Nintendo is really afraid that Sony and Microsoft's new systems are going to suck all the E3 oxygen away from whatever major software announcements it has up its sleeve, then something similar could well happen this holiday season, when the year-old Wii U goes up against its new, high-powered hardware competition," Orland wrote. "If that comes to pass, the Wii U could find itself in the same position as the Sega Dreamcast did when it was overshadowed by the PlayStation 2 just a year after its 1999 release."
In March, Benzinga posed one simple question: Is Nintendo giving up on the Wii U?
Based on the lower-than-expected sales, the reduced E3 presence and the lack of internal support for Wii U, it seems that it will only be a matter of time before the answer is a confirmed "yes."
Louis Bedigian is the Senior Tech Analyst and Features Writer of Benzinga. You can reach him at 248-636-1322 or louis(at)benzingapro(dot)com. Follow him @LouisBedigianBZ
View Comments and Join the Discussion!