What Every Entrepreneur Wants to Hear From an Angel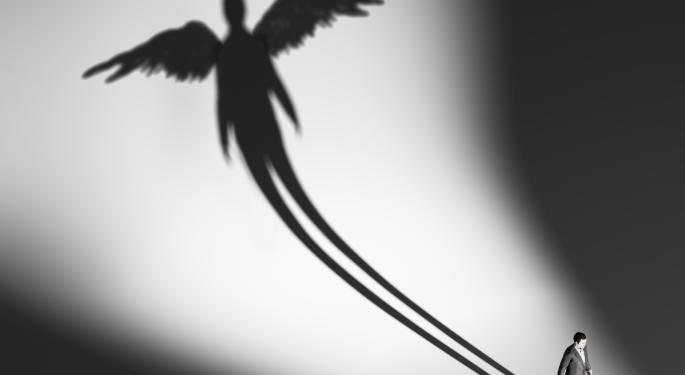 When Moses Lee set out to create Seelio, an online portfolio tool that allows students to showcase their works, projects and passions, he knew that it could take time to catch on.
"People get the idea that [sites like] Instagram and Pinterest have happened overnight or that you can just start a company and you're gonna have a billion-dollar exit," Lee, co-founder and CEO of Seelio, told Benzinga. "The reality of most entrepreneurship is that it's a slog early on. And it still is. We gotta hustle. We gotta keep building."
After making headway with a potential investor, Lee was stunned by the immediate financial support he received.
"I told him about our idea and he literally said, 'How much money do you need?'" Lee recalled. "I said, 'Well, I could use as much as you could possibly give me.' He said, 'Listen, I can give you a few thousand dollars.' I go, 'When can you give it to me?' He said, 'Let's walk over to the bank right now.'
"So our first money was us sitting down for lunch, telling someone about this, and we literally went to the bank and he took out money and gave us a deposit. We used that to do our first payroll."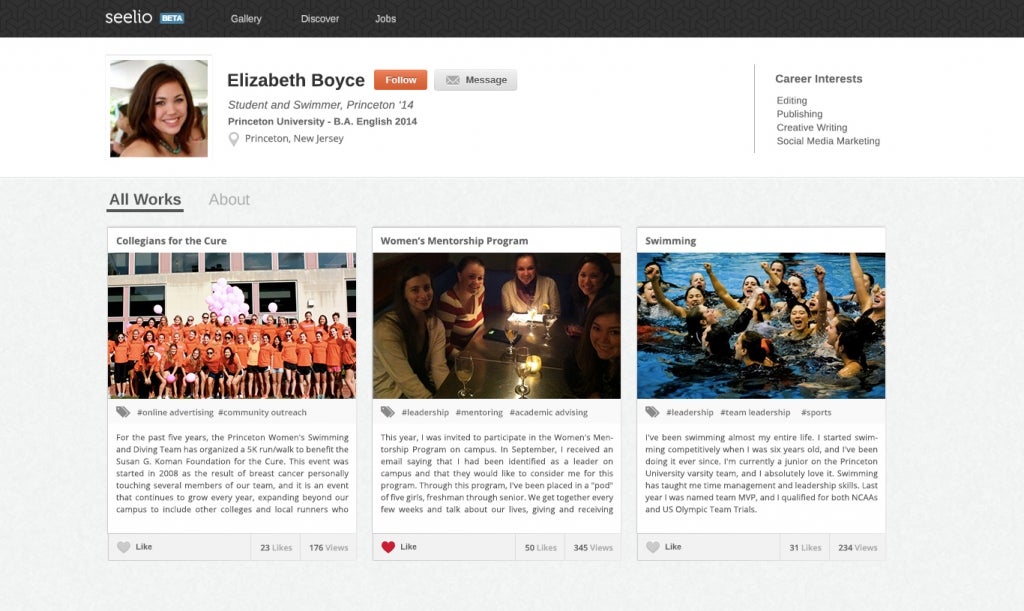 Seelio images are courtesy of Moses Lee.
Lee, who also serves on the faculty of the Center for Entrepreneurship at the University of Michigan, was inspired to create Seelio after visiting a middle school on Portfolio Day (an event where students can build a paper binder of work to show professionals and receive feedback).
When the students were done with their creations, they told Lee that they expected to put them on a shelf and never touch them again. Instead of showcasing their true talents, the students Lee spoke to were more interested in raising their GPA because they thought that was what really mattered.
Lee saw this as an opportunity to create a website that would make it easier for students to share their work.
"We went out and interviewed a ton of people," said Lee. "High school students, college students, employers."
The number-one goal was not only to fully understand the student market, but also to "get a sense of what their pains were," Lee said.
"We were out interviewing, talking, always pitching," he added.
This is when he began to realize that the concept had serious potential.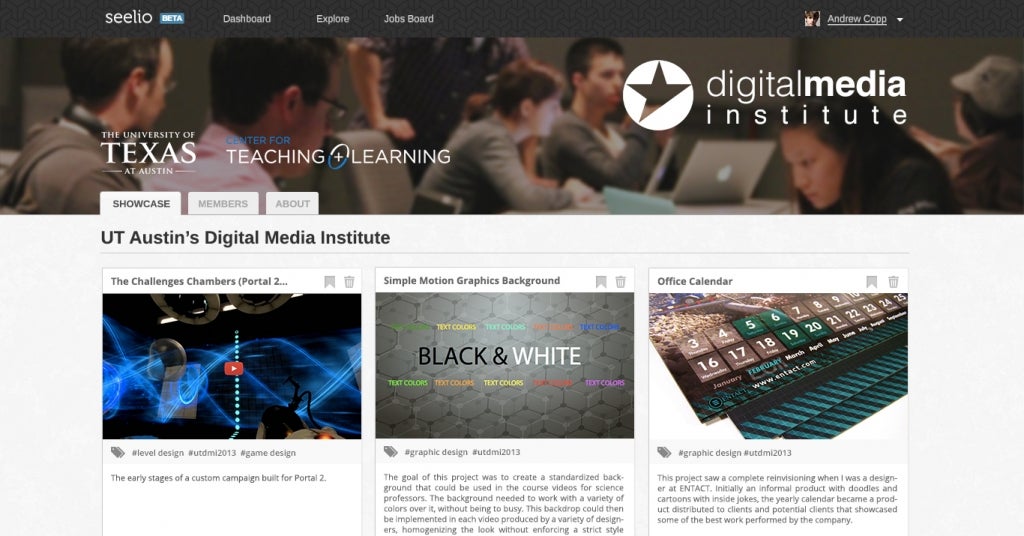 With nothing more than his own personal savings (and that of his co-founders), Lee and his team built the first alpha site at the end of 2011.
"We had no money, no funding," he said. "We launched it in January 2012 just to students here at the University of Michigan, and we went from zero to 500 users in a few weeks."
Having grown significantly since then, Seelio has raised $900,000 in seed money and is ready to take the site to the next level.
"Growth doesn't just happen," said Lee. "You can't just throw up a site these days and expect millions of people to start hitting it. Growth is intentional. It's a process. It's strategic. It's working hard. It's often physically going to places and pitching your idea and getting people to sign up and learn more about your product early on. We're now starting to see a lot more viral growth because of the hard work in the foundation that we laid. We're excited about the future, but it took time to get where we're at."
Louis Bedigian is the Senior Tech Analyst and Features Writer of Benzinga. You can reach him at 248-636-1322 or louis(at)benzingapro(dot)com. Follow him @LouisBedigianBZ
Posted-In: Moses Lee SeelioNews Success Stories Startups Tech Best of Benzinga
View Comments and Join the Discussion!