Carnival to Spend $300 Million on Emergency Related Upgrades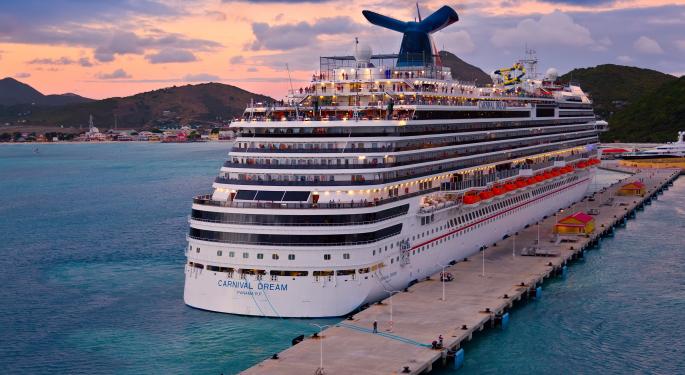 In a move meant to improve safety – not to mention bookings and share prices – Carnival Corp. (NYSE: CCL) announced Wednesday that it would spend more than $300 million to enhance emergency procedures on its fleet of 24 cruise ships.
According to a PRNewswire press release, Carnival will "significantly enhance emergency power capabilities, introduce new fire safety technology and improve the level of operating redundancies across its entire 24-ship fleet" over the next few months.
The cruise operator said it will also expand the availability of hotel services in the "rare instance of a shipboard event" that involves loss of power.
In addition, the company plans to reinforce key operating systems to prevent a loss of primary power in the first place. All this, Carnival said, is the result of a comprehensive operational review that began after the Carnival Triumph fire in February 2013.
Carnival's problems have been in the news on what seems like an almost constant basis. Bloomberg noted recent events including the Carnival Triumph breaking loose from a dock in Mobile, Alabama, resulting in two people being tossed into the water. This followed the well-publicized engine failure and fire on that ship in February, which left over 3000 passengers adrift without working toilets or electricity.
Tuesday, according to USA Today, the company agreed to repay the U.S. government for the costs to taxpayers of responses to disabling accidents on its Triumph and Splendor cruise ships. The amount was not specified. The company said the payments were voluntary and that no government agency had requested reimbursement for either accident.
Carnival Corp., which owns nine other brands, including Princess Cruises, Holland America Line, Seabourn, Costa Cruises and AIDA Cruises announced Wednesday that, in addition to the more than $300 million being spent on its signature cruise line, the total cost to bring its entire 101-ship fleet up to snuff would be up to $700 million. This represents more than half of what the company made in profits last year.
 "We've had two cruises that have not been good experiences for our guests; that's two too many," Carnival Cruise Lines President and CEO Gerry Cahill told the Miami Herald Wednesday before the company's annual shareholders meeting in London. "We're making this effort because we are the biggest cruise line in the world," Cahill said. "If we're not going to lead the way and say we're going to provide a great guest experience every time, I don't know who will."
Meanwhile, the Carnival Corp. annual shareholders' meeting reportedly concluded less than an hour after starting with executives cutting off the webcast before the Q&A segment.
Carnival shares were trading at $33.16, down $.15 just after noon Wednesday.
As of this writing, Jim Probasco had no position in Carnival.
Posted-In: Bloomberg Carnival CorporationNews Politics Events Global Press Releases General Best of Benzinga
View Comments and Join the Discussion!