Greece to Cut 15,000 Jobs as Part of Bailout Terms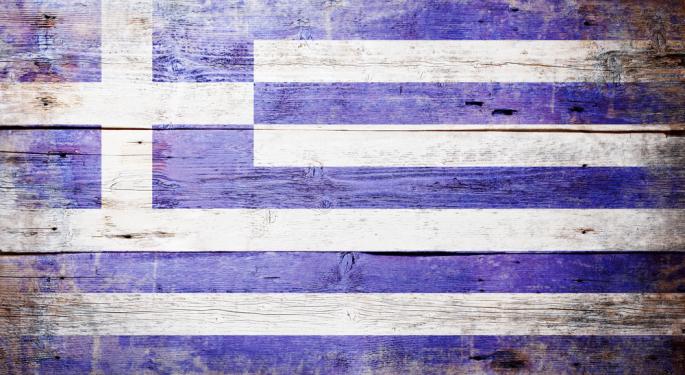 The euro traded steadily at $1.30 on Tuesday morning after news that an anti-euro political party in Germany was gaining popularity.
The radical movement is the latest in a series of public outcries from both northern and southern European nations that are getting tired of the ongoing eurozone bailouts and reforms.
The group, the Alternative für Deutschland, is united under one common goal; to exit the euro and reinstate the deutschmark. Although it has to satisfy several terms and conditions before being officially recognized for the country's elections in five months time, some are expecting the group to garner enough votes to effectively handicap the current Chancellor, Angela Merkel.
In Greece, the next installment of the country's 173 billion euro aid package is set to be released this month after the European Commission, the International Monetary Fund and the European Central Bank all met to discuss Greece's progress in meeting its bailout's terms. Greek government officials announced that the nation had surpassed its budget targets for 2012, a sign of improvement.
However, the Greek government and the troika have had trouble coming to an agreement on Greece's capacity to cut jobs within the public sector. Greek government officials have been reluctant to dismiss any of their public-sector workers since talks on the subject began, but according to the Wall Street Journal, negotiations over the weekend ended with the government agreeing to reduce public sector payrolls by nearly 15,000 workers over the next two years.
Greek Finance Minister Yannis Sournaras also made statements at a business conference in Athens which indicated that the nation is on track for an economic recovery early next year. Sournaras said the government is aiming for a primary surplus, something that could allow the Greece to ask for further debt relief.
Greece's eurozone peers agreed that when Athens achieved a primary surplus they would consider cutting the nation's public debt. However with Germany's September elections still quite uncertain, no decision is expected over the next few months.
Posted-In: News Commodities Forex Global Markets Best of Benzinga
View Comments and Join the Discussion!