Trade Gap Shrinks on Oil, Sign of Growing Energy Independence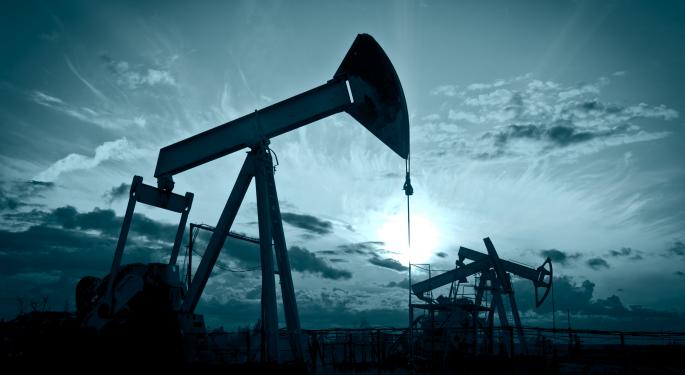 The trade deficit shrank on expanding exports in February, with the headline metric improving to -$43 billion from -$44.5 billion in January. (The trade deficit is negative when we import more than we export; a smaller negative number is beneficial to U.S. economic growth, as imports are a subtraction from GDP.)
February exports of $186 billion were $1.6 billion more than January exports. February imports of $228.9 billion were $0.1 billion more than January imports. In February, the goods deficit decreased $1.5 billion from January to $60.2 billion, and the services surplus was virtually unchanged from January at $17.3 billion.
Over the past year, the goods and services deficit decreased $1.6 billion from February 2012 to February 2013. Exports were up $5.8 billion, or 3.2 percent, and imports were up $4.2 billion, or 1.9 percent.
The details of the report are instructive. We exported more in industrial supplies and materials (a $1.8 billion increase), a category that includes petroleum, and that means that we may be advancing towards energy independence.
In fact, 60 percent of the increase in exports in that category was in petroleum or fuel oil. In tandem, our imports of fuel oil and petroleum decreased markedly. We also exported more gold, copper and chemicals.
Export growth was smaller in the category of "other goods" ($0.5 billion) and automotive vehicles, parts, and engines ($0.2 billion). Decreases occurred in capital goods ($0.8 billion), due mainly to a drop in civilian aircraft and aircraft parts.
Even with the dip, aircraft exports, which can be volatile from month to month, posted a strong gain for the first two months of the year vs. a year ago.
Consumer goods exports fell $0.3 billion (mostly in the category of pharmaceuticals) while and foods, feeds, and beverages edged down $0.1 billion. Neither of these latter decreases is statistically significant.
Given the problems in Europe, exports fell to countries that use the euro. Since these data are not seasonally adjusted, it's best to compare year-over-year figures. Exports to the Eurozone fell to $29.4 billion from $31.1 billion in the first two months of 2013 compared with the same period of 2012.
That is a 5.5 percent drop, highlighting the difficulties in that region, though our trade with healthier economies elsewhere has damped the effects on the U.S. economy. Meanwhile, the January to February decrease in imports of goods reflected decreases in industrial supplies and materials ($2.6 billion), also reflecting our growing energy independence as much of the drop in imports was in the categories of crude oil and fuel oil.
Increases occurred in automotive vehicles, parts, and engines ($1.1 billion); consumer goods ($0.7 billion); capital goods ($0.3 billion); and foods, feeds, and beverages ($0.2 billion). The increase in automotive imports reflects growing auto sales, which is a function of the Fed's low rate policies and the fact that the average age of the cars on the road in the U.S. is at a record high, meaning a large amount of replacement demand.
We also imported more computers and computer accessories, as well as civilian aircraft in the category of capital goods. For consumer goods, we imported more clothing, televisions and toys.
Excluding petroleum, the trade shortfall widened to $21.8 billion in February from $20.1 billion the previous month.
After eliminating the influence of prices, which are the numbers used to calculate gross domestic product, the trade deficit shrank to $47.4 billion from $48.1 billion, providing a bit of a boost to first quarter GDP.
Posted-In: News Economics Markets Best of Benzinga
View Comments and Join the Discussion!