Some Companies Aren't Evil... And Some Even Save Lives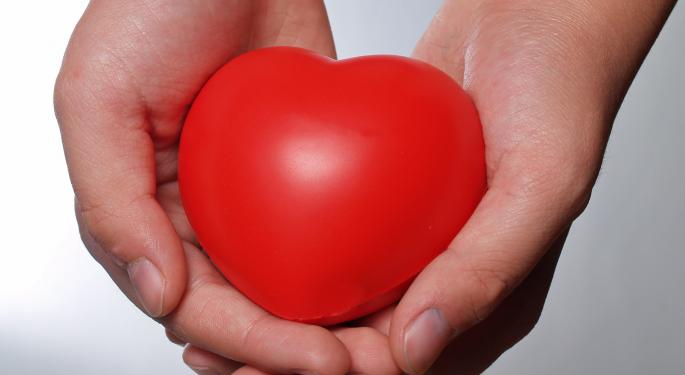 Every day, the media is surrounded by stories of companies doing evil, making mistakes, and causing harm to the mass public.
Although it is true that sometimes this is the case, there also many cases of companies doing good for the world and this personal story truly reflects the positives of innovation and growth in the world.
A Personal Perspective...
A friend of mine was explaining to me that his father suffered from a rare form of hepatitis that he contracted when he was young. This form is so rare that it is only transferable by blood contact, unlike the other strains of the virus which can be communicated via other means.
His father happens to be involved in the financial services industry, trading futures in Chicago. For a while, he was able to work with the disease, managed by medication and other therapies. However, eventually, it became too much.
His doctor recommended that he enroll in drug trials for new treatments for the disease in hopes of improving his quality of life. At first, some of the treatments started to work, albeit with serious side effects: he gained weight, he was very fatigued, and he just looked weary all of the time.
After several attempts at finding a treatment plan that could reduce the viral count in his blood, his doctor advised him to enroll in a new drug trial for a new drug being produced by Gilead Pharmaceuticals (NASDAQ: GILD). The drug is currently titled GS-US-3370109 and will most likely receive a new name as it becomes closer to reaching the full market.
Although the drug is new and is only in the early stages of testing, the results, at least in this case, are astonishing. Prior to entering the study, the patient's viral count (a measure of the concentration of the virus in the blood) was over 1 million. For reference, a reading in the 10's of millions or higher is considered very serious and can be a real risk of loss of life.
After entering the Gilead study, his viral count dropped. It dropped so far that the virus is now barely traceable in his body, all this due to one company investing in a drug that will probably have a small final market that targets only a handful of patients. This is just one example of a company doing great things, but it shows that even large public companies driven by profits and shareholder value can still do good.
Posted-In: FDA Success Stories Reviews General Best of Benzinga
View Comments and Join the Discussion!