Will Facebook Unveil an HTC or Amazon Phone Today?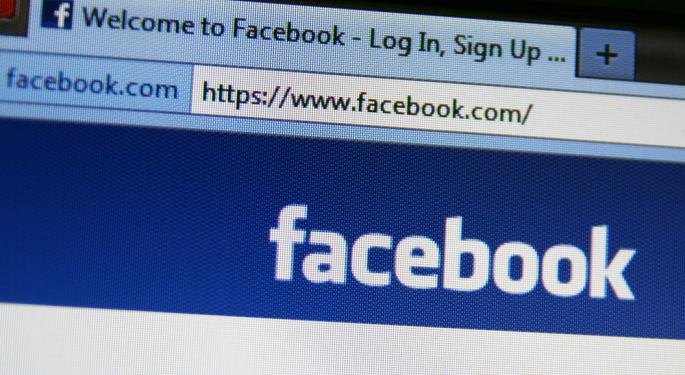 Facebook (NASDAQ: FB) is set to make another announcement Thursday. Will it involve a new phone, a new app or something entirely unexpected?
9to5Google published an interesting piece on the matter, stating that Facebook will unveil a "rich, skinned version of its Android app," along with the "first hardware to run that experience out of the box."
Without citing any particular source, 9to5Google claimed that the HTC handset will be titled 'First.' Interestingly, Android Police and TechCrunch (both cited later in the story) did not refer to the HTC device by name.
Adam Leach, a principal device analyst at Ovum, is a little baffled by the rumored announcement.
"…Why is Facebook doing anything at all?" Leach questioned in an e-mail to the press this morning. "The company wants to increase its engagement with its users and in particular its users accessing the service over mobile. To achieve this Facebook needs a mechanism to deliver its own services to a portfolio of devices. If this can be achieved with an Android Facebook skin or a co-branded phone, then this will be better for Facebook as it avoids upsetting its current phone and platform partners and removes the immediate need to launch its own branded devices."
While Facebook's path is not yet known, eMarketer (a research firm that specializes in digital marketing trends, media and commerce) estimated that the social networking giant will earn 30 percent of the $7.29 billion that advertisers are expected to spend on mobile this year. eMarketer believes that Google (NASDAQ: GOOG) will take more than half of the total ad dollars spent in 2013.
In theory, a phone could help Facebook achieve that 30 percent estimate.
The Verge's Dieter Bohn does not think that Facebook will release a branded phone, however.
"Facebook can't win, place, or even show in the smartphone market share horse race," Bohn wrote. "Instead of putting its own horse on the track, it's putting a jockey on a winner: Android."
Bohn expects the rumored Facebook Home application to merely sit on top of Android, thus allowing all existing Android users to take advantage of the software. HTC may launch a new phone to ride the wave of hype -- but that does not mean it is an official Facebook phone.
Where does this leave Amazon (NASDAQ: AMZN)? While the tech world is buzzing with hype for an HTC-related announcement, the Amazon trail has gone cold.
One of the more recent rumors suggested that Amazon may hold back its phone -- whether tied to Facebook, Android or any other platform/service -- due to supply chain issues. The online retailer may also be looking to employ new, low-power display technology.
Louis Bedigian is the Senior Tech Analyst and Features Writer of Benzinga. You can reach him at 248-636-1322 or louis@benzingapro.com. Follow him @LouisBedigianBZ
View Comments and Join the Discussion!
Posted-In: 9to5Google Amazon eMarketerNews Rumors Events Success Stories Tech Best of Benzinga