How an eBay PowerSeller Raised $20 Million For a Startup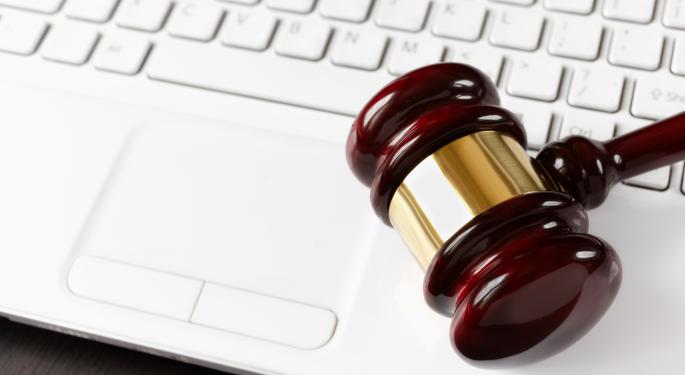 In just under 14 months, former eBay (NASDAQ: EBAY) PowerSeller Alexander Zacke launched his own real-time auction website, Auctionata, and raised more than $20 million.
"I come from a family of art collectors and auctioneers that goes back to the late 19th century," Zacke, co-founder and CEO of Auctionata, told Benzinga. "I started my first antiques business when I was 18, so that was 29 years ago."
In 1997, Zacke began to dabble in online auctions via eBay. He quickly became the site's largest antiques PowerSeller and held onto that title for eight consecutive years.
Zacke may have been able to maintain that success if he had not decided to sell his business in 2006. That's when he started to "kick around the idea of creating online auctions and bringing them to a new level," he said.
"Eventually I met my co-founder, Georg Untersalmberger, in 2008," said Zacke. "We started development, the two of us. It took a couple years for us to develop the auction system we're currently using."
Zacke said that while he has committed a seven-figure investment to Auctionata, he ultimately had to sell a piece of the business to continue expanding. "I think that's the most difficult part that you have as an entrepreneur -- you don't want to sell one percent of your shares," he said.
"You have to understand that without money the business would not work. You need a lot of money, a lot of trust and a lot of investors to bring this business to where we want to bring it. We've got to do a lot more. I'm gonna have to part with a lot more of my shares. But that's the way the business works."
While the lure of new funds may be tempting to any entrepreneur, Zacke said that he has been "very picky" about his investors.
"We had a lot more proposals," he said. "That's a luxury [of having an] interesting business -- you can really select who you want to work with. I'm very happy with our existing investor base."
HV Holtzbrinck Ventures, which owns the second-largest publishing company in Germany, was Auctionata's first investor.
"They came to us when we were basically two people and had already developed the auction system," said Zacke. "They brought in the Otto Group and eVenture Capital Partners, which is their investment arm. Otto is the second-largest retailer in the world behind Wal-Mart (NYSE: WMT). They have 120,000 employees, so it's a pretty large company."
Zacke said that Otto invests in companies that can "change the market" from a "technological standpoint."
Bright Capital, Kite Ventures and the Raffay Group have also poured money into the firm. Earlybird Venture Capital is the newest investor to come aboard.
Auctionata management will not discuss the company's valuation or its current revenue. "But as a hint, you can imagine I wouldn't sell most of my stock in this early stage," said Zacke. "So the value has to be significantly higher than $20 million."
Long-term, Zacke has high hopes for Auctionata -- and dreams of a reduced workweek.
"The problem with my personality is that I am a rather lazy person," he joked. "Currently I am working 80 to 90 hours a week, which doesn't match up with my personality. So obviously I don't want to do this forever."
Auctionata's goal is to "bring the live auction format on a global level, which means, from our standpoint, running at least two, three, four or five auctions a day."
"That would bring the company to a very large size," said Zacke. "I will stay in the business until we have reached this target. We plan to achieve this within not more than five years from now, if not even faster. I have not made any plans that go beyond achieving this target."
Louis Bedigian is the Senior Tech Analyst and Features Writer of Benzinga. You can reach him at 248-636-1322 or louis@benzingapro.com. Follow him @LouisBedigianBZ
Posted-In: Alexander Zacke Auctionata EBAYNews Entrepreneurship Success Stories Startups Tech Best of Benzinga
View Comments and Join the Discussion!