These Tech Giants Might be Joining the Mobile Phone Arms Race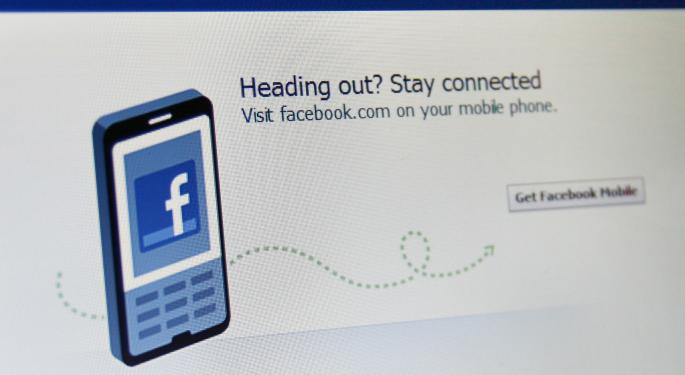 It's all speculation and rumor but in the mobile space, what starts as a wild, whacky rumor tends to eventually come true. Two companies might soon have their hands deep into the mobile phone market—one sooner than the other.
TechCrunch reported Tuesday morning that Amazon (NASDAQ: AMZN) might be in the early stages of developing a phone or mobile device. It has hired Charlie Kindel to work on "something secret." If you've never heard the name, don't feel bad.
According to CNET, Kindel was at Microsoft (NASDAQ: MSFT) for 21 years. Among his many jobs, he was in charge of convincing independent developers to use the Windows Phone platform.
Kindel left Microsoft to launch his own startup in 2011, but in a blog post Monday, he announced that he will go to work for Amazon.
Interest in the mobile phone market isn't new for the company. In 2011, Amazon was rumored to be working with Foxconn to develop a phone based on the Kindle Fire OS built on the Android platform. It was rumored to reach the market by the end of 2012, but the rumor never materialized.
Even for rumors, the Amazon news is far-fetched but the next is one to watch for this week. Facebook (NASDAQ: FB) might end the three years of rumors and finally announce its official entry into the smart phone market.
The company is holding a press event on April 4 to show people, "Our New Home On Android," according to the invitation. The overwhelming interpretation from the tech community is that Facebook will announce a phone, but whether that's a Facebook designed phone isn't clear.
Facebook has long denied any interest in jumping into the mobile phone space, although the in-the-know crowd always knew that to be untrue.
Phone-o-holics might remember the HTC phones that had "Facebook integration" which turned out to be not much more than a button with the Facebook logo. The phones didn't receive rave reviews, and that seemed to prompt Facebook to divorce itself from the mobile phone hardware market.
To quote the writings of literary genius, Taylor Swift, when asked about jumping into the phone market, the company spent 2012 saying, "we're never, ever, ever, getting back together."
But it appears the company is dabbling once again, says Andy Boxall at Digital Trends. He believes that Facebook will announce the software, but had little input into the design of the hardware. Android Police seemed to agree after reportedly getting its hands on a copy of the software that will likely find itself on an HTC phone.
Or maybe everybody will be surprised and Facebook will announce that customers will actually get that new timeline the company promised. What happened to that, anyway?
Posted-In: Amazon Facebook MicrosoftNews Rumors Offerings Events Tech Best of Benzinga
View Comments and Join the Discussion!