Obamacare May Cost Far Less than Businesses Thought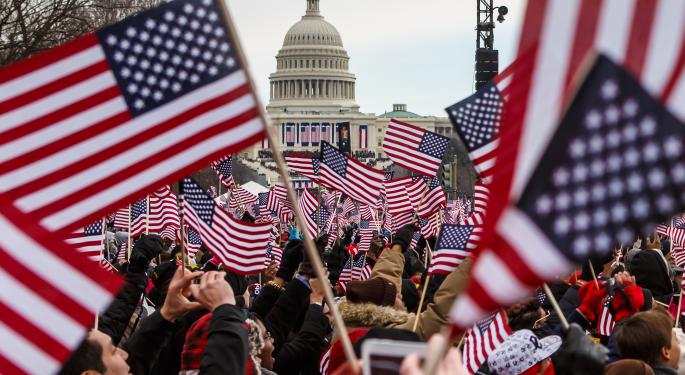 The tide may be changing when it comes to the attitude of restaurant owners and other retailers about the costs associated with the passage of the Affordable Care Act.
Also known as Obamacare, the law included a mandate that employers with 50 or more employees offer health care insurance to employees who averaged 30 hours or more per week. This part of the law is set to kick in Jan. 1.
After much gnawing and gnashing of teeth, businesses are backing off their original estimates.
The Wall Street Journalreported, Thursday that some operators say the law may not be so costly after all. They now say they believe many employees won't qualify for coverage, and many of those who do qualify will not want it.
Wendy's Co.(NASDAQ: WEN), for example, initially said the provisions of the law would raise operating costs by $25,000 a year at each of its 5,800 U.S. restaurants. On March 14, chief financial officer Steve Hare told an investment conference that the company has cut the original estimate by 80 percent, to $5,000 a year per store. The reason? Wendy's believes many employees will decline insurance.
Chipotle Mexican Grill Inc.(NYSE: CMG), Jack in the Box Inc. (NASDAQ: JACK) and AFC Enterprises Inc. (NASDAQ: AFCE) owned Popeye's Louisiana Kitchen, have offered similarly revised cost estimates in recent months.
Most say employees will elect coverage through a family member, Medicaid, or will prefer to pay the penalty for not having health insurance. The penalty next year will be as low as $95.
Erin Shields, representative for the U.S. Department of Health and Human Services disagrees. "We believe most people do want the security provided by quality, affordable health insurance," Shields told the WSJ, pointing out that when Massachusetts adopted a similar health care law, the percentage of people enrolled in employer-sponsored health insurance went up.
Starting in January 2014, although businesses with more than 50 employees must offer health insurance to employees who work 30 hours a week or more, or pay a fine, those that do offer insurance, won't have to pay, even if their employees decline the insurance.
Some companies, like Dunkin' Brands Group Inc. (NASDAQ: DNKN), which operates Dunkin Donuts and Baskin-Robbins, are quietly working behind the scenes to change the law. Dunkin' has lobbied the Obama administration—unsuccessfully to date—to raise the number of hours per week from 30 to 40.
Many non-restaurant retailers already offer insurance and say they expect little impact from the law.
Whole Foods Markets Inc.(NASDAQ: WFM) co-CEO Walter Robb, told an investor conference March 5 that the company would not be affected because three-quarters of its employees already have the option to get insurance.
The President of Wal-Mart Stores Inc. (NYSE: WMT) also said his company will have to make few changes because of the law.
Posted-In: AFC Enterprises Chipotle Mexican Grill Dunkin BrandsNews Legal Management Events Media Best of Benzinga
View Comments and Join the Discussion!