13 Drugs Pending FDA Approval in 2013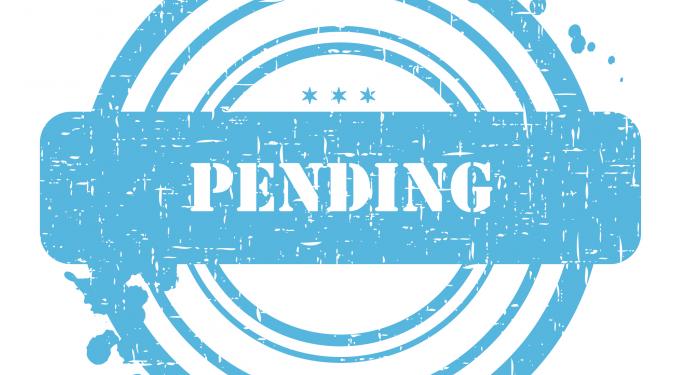 As we cross into spring, the Food & Drug Administration (FDA) will make several announcements regarding the commercial viability of numerous new drugs.
Benzinga found days of reckoning for 13 drugs in the remainder of the FDA's 2012-2013 calendar that concludes at the beginning of August.
What are these new drugs? What do they treat? And what do analysts think about the drugs' chances of approval? Check out the list below:
Wednesday, March 27, 2013:
A.P. Pharma, Inc.
Drug: APF530
There is a high incidence of chemotherapy-induced nausea and vomiting (CINV), as the body attempts to vomit in a protective measure against what it deems to be harmful chemotherapeutic agents. Although there are three treatments for acute CINV, but there is a lack of treatments for delayed CINV, which is also more common. If approved, APF530 -- a one-time injectable treatment -- would be the second long-term option out there for CINV sufferers. (Source).
Ariad Pharmaceuticals, Inc. (NASDAQ: ARIA)
Drug: Ponatinib
Ponatinib targets BRC-ABL, an abnormal tyrosine kinase that manifests intself in chronic meyloid leukemia (CML) and Philadelphia-chromosome positive acute lymphoblastic leukemia (ph+ ALL), in an effort to inhibit its activity. Ponatinib also targets the isoforms of BRC-ABL, which carry mutations that would otherwise provide resistance to treatment. If approved, ponatinib would be the only FDA-approved TKI with efficacy against the T315I mutation. (Source).


Thursday, March 28, 2013:
Biogen Idec Inc. (NASDAQ: BIIB)
Drug: BG-12 (Trade name: Tecfidera)
Indication: BG-12 is an investigational oral therapy for relapse-remitting multiple sclerosis -- the most common type of MS. If approved, BG-12 would be the first RRMS treatment that has experimentally demonstrated activation of the Nrf-2 pathway. (Source).


Sunday, March 31, 2013:
Johnson & Johnson (NYSE: JNJ)
Drug: Canagliflozin (Trade name: Invokana)
Those with type 2 diabetes have kidneys that reabsorb more glucose back in the body than those who not, resulting in higher glucose levels. The goal of canagliflozin, a selective sodium glucose co-transporter 2 (SGLT2) inhibitor, is meant to hinder the reabsorption of glucose of the kidney by increasing excretion. (Source).


Monday, April 15, 2013:
MAP Pharmaceuticals (current subsidiary of Allergan, Inc. (NYSE: AGN))
Drug: Levadex
Levadex is an orally inhaled acute treatment of migraine in adults, which is promising due to its lack of side effects. In MAP Pharmaceuticals' trials, subjects experienced almost complete freedom from sensitivity to sound, sensitivity to light and nausea that similar treatments can't guarantee. (Source).


Wednesday, April 17, 2013:
Theravance Inc. (NASDAQ: THRX)
Drug: Breo Ellipta
Breo Ellipta combines a long-acting beta agonist with an inhaled corticosteroid. It promises 24-hour relief from chronic obstructive pulmonary disease. (Source).


Friday, April 26, 2013:
Sucampo Pharmaceuticals, Inc. (NASDAQ: SCMP)
Drug: Amitiza
Amitiza treats chronic, opioid-induced constipation, as well as irritable bowel syndrome with constipation in women (Source).


Tuesday, April 30, 2013:
Navidea Biopharmaceuticals, Inc. (NYSE: NAVB)
Drug: Lymphoseek
Lymphoseek is an injected, mannose receptor (CD) binding radiopharmaceutical agent used in lymphatic mapping procedures. This could prove extremely useful for oncology surgeons who focus on high-risk nodes (including sentinel lympth nodes) and for patients, whose exposure to unnecessary surgical complications would be diminished (Source).
Raptor Pharmaceuticals Corp. (NASDAQ: RPTP)
Drug: RP103
A rare lysosomal storage disease, nephropathic cystinosis may affect as many as 2,000 people around the world. Utilizing RP103 as a treatment can delay or prevent kidney transplants in nephropathic cystinosis patients. However, the treatment requires frequent dosing and may result in serious side effects (Source).
Titan Pharmaceuticals Inc.
Drug: Probuphine
Probuphine is a treatment for opioid dependence/addiction that is administered by an implant under the skin. It delivers six months of buprenorphine hydrochloride in a single treatment (Source).


Monday, June 3, 2013:
GlaxoSmithKline plc (ADR) (NYSE: GSK)
Drug: Dabrafenib
Dabrafenib is a melanoma treatment, which selectively binds to B-raf, inhibiting the proliferation of tumor cells that contain a mutated BRAF gene (Source).


Saturday, June 15, 2013:
Delcath Systems, Inc. (NASDAQ: DCTH)
Drug: ChemoSat
Chemosat eases cancer treatment in the liver by targeting delivery of a chemotherapeutic agent (melphan hydrochloride). In a minimally invasive procedure, ChemoSat uses catheters to isolate the liver's blood flow from the rest of the body, aiding to keep the chemotherapeutic agents in the liver. This allows for greater and more effective doses of chemotherapeutic agents (Source).


Sunday, July 28, 2013:
AVEO Pharmaceuticals, Inc. (NASDAQ: AVEO)
Drug: Tivozanib
An oral VEGF receptor tyrosine kinase inhibitor, tivozanib is used in the treatment of advanced renal cell carcinoma. The treatment is an oral quinoline urea derivative, which allows it suppress angiogenesis by being selectively inhibitory against the vascular endothelial growth factor (Source).




Follow Alex Biles on Twitter at @perfectlyaloof
Posted-In: News FDA Events General Best of Benzinga
View Comments and Join the Discussion!