EU Gives Cyprus an Ultimatum: Raise Funds or Banks Will Fail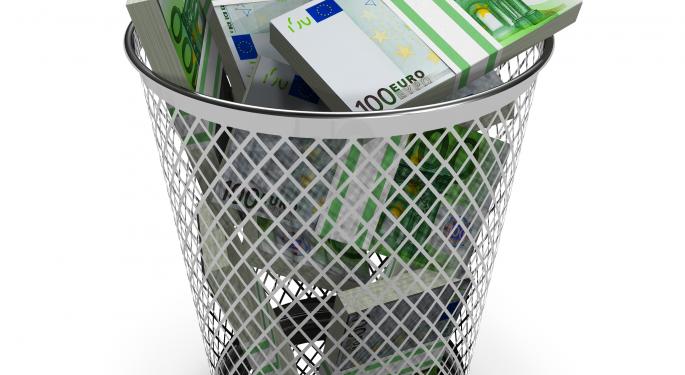 The euro hovered above $1.29 on Friday morning after data showed that the region continued to slide in March and Cyprus' problems worsened.
The New York Times reported that the index of purchasing managers by Markit Economics showed the eurozone was on a steady downward decline.
The data confirmed a worsening contraction and fell from 47.9 in February to 46.5 in March. A figure above 50.0 would mean the economy was growing, but the eurozone PMI data has fallen in all but one month since September 2011.
Markit reports for the two largest eurozone economies, Germany and France also painted a dismal picture. While Germany's March figure of 51.0 means the nation kept from contracting, it was down from 53.3 in February.
Things were worse in France, where March's PMI came in below the Eurozone's as a whole at 42.1, and dropped from 43.1 in February.
Also weighing on the euro is the increasing possibility of Cyprus' exit from the common currency. After Cypriot officials turned down the European Union's bailout terms, a controversial levy on banks that would force account holders to shoulder some of the debt burden, the EU has given Cypriot leaders until Monday to raise 5.8 billion euros and secure its bailout.
If the tiny island nation fails to come up with the cash, the EU will cut funding from its banks which will send Cyprus into a financial meltdown. Cypriot leaders met on Thursday and are expected to reconvene on Friday to prepare for what some are expecting to be the country's eurozone exit.
Posted-In: News Commodities Forex Global Markets Best of Benzinga
View Comments and Join the Discussion!