YouTube's Paid Subscription Model is Comcastic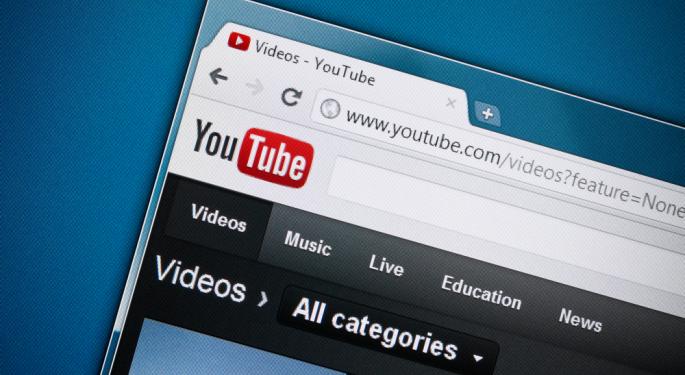 Not that long ago, Comcast (NASDAQ: CMCSA) spent millions of dollars on a campaign to tell consumers that their services were "Comcastic!"
While the company never specified its meaning, many assumed that the word was a combination of "Comcast" and "fantastic."
UrbanDictionary has a few other, user-made definitions:
Comcastic -- An adjective attempting to express the seemingly beautiful nature of an object or service, ultimately representing the epitome of broken dreams and false promises.
Comastic -- Paying for a service but not actually receiving it. EXAMPLE, Person 1: Man, the movie channels don't work again! Person 2: Duh, they're Comcastic.
The cable giant, which leads the industry as the number-one pay-TV provider in America, recently became the second-largest advertiser. Comcast reportedly spent $1.7 billion to advertise its services last year.
That growth hasn't reduced the consumer complaints, however. There are more than 750 complaints on RipoffReport.com, compared to 343 for Charter Communications (NASDAQ: CHTR), 271 for Time Warner Cable (NYSE: TWC), 156 for Cox Communications and 54 for Cablevision (NYSE: CVC).
This is why some consumers are eager to cut the cord.
The monthly fees don't help. While a subscription to Hulu or Netflix (NASDAQ: NFLX) is only $8 for streaming, Comcast charges a bare minimum of $29.95 to $39.95 for a package that includes more than 45 channels.
The company offers a 12-month deal that will temporarily reduce the bill to $14.99 for new subscribers, but there are additional fees (taxes, cable box rentals, etc.) that frustrate unsuspecting consumers.
Other cable providers do the same thing. Time Warner, for example, offers a "Digital TV" package with more than 200 channels for $49.99 per month for 12 months. The company does not immediately provide any information on the possible taxes or rental fees, nor does it say how much the service will cost after the 12-month period is over.
To get that information, potential customers will have to call the company or fill out an online form. In the latter case, Time Warner expects customers to hand over their home address and zip code.
In any case, consumers typically end up spending a significant amount of money on their monthly cable bill. According to NPD Group, the average monthly pay-TV bill is $86.
Now Google (NASDAQ: GOOG) hopes consumers will spend even more.
YouTube, the video site owned by Google, is going to allow content makers to charge viewers to watch individual channels. The company has finally begun to talk openly about the new initiative, which is still in the "experimentation" phase.
Google has not said how much it will allow content makers to charge. According to the Daily Mail, the fees could range from $1 to $5 per month.
At first glance, this sounds like a positive venture. Who could resist the lure of unlimited content that could prove to be cheaper than an iTunes movie rental?
However, these "channels" are not the same ones consumers are used to getting from cable providers. They are YouTube-specific channels like the ones already available on the site. The new paid channels may (or may not) offer better content, but users will still ultimately wind up paying for something they could have feasibly obtained for free.
Now suppose that one million people are okay with this arrangement. They decide to cut the cord, cancel their cable provider and watch videos exclusively on YouTube.
If the content suits their needs, those consumers should be happy. If not, they could ultimately end up paying more for a lot less.
The a la carte payment system is only as good as the final savings that are passed on to the consumer. With YouTube, there may not be any.
If every channel costs $1, consumers will spend $40 a month for 40 channels -- roughly the same price Comcast charges, minus the added taxes and fees. The cable giant charges $54.95 to $69.95 per month for a package that includes more than 80 channels. At the YouTube rate, consumers would spend $80 per month.
This assumes that YouTube charges as little as possible. If content providers wish to charge more, consumers' monthly bills could skyrocket.
Unlike traditional pay-TV formats, YouTube is not currently a live network. While that could change in the future, the paid channels initiative is expected to be designed for pre-made content that is trickled out. Users would be free to watch it whenever they wanted, but because the content may not be live, there may not always be something to watch. Consumers would eventually reach a limit after viewing every video available.
After that, every video would become the equivalent of a rerun.
According to the Los Angeles Times, reruns declined in popularity last year.
The luxury of cable TV is that it still airs programs in real-time. There is always something on the air -- a sitcom, a drama, a live sporting event, etc.
YouTube may eventually provide the same option. Until then, consumers may find that this experimental a la carte option is good for individual channels they can't get anywhere else, but is much less effective as a cord-cutting service.
Louis Bedigian is the Senior Tech Analyst and Features Writer of Benzinga. You can reach him at 248-636-1322 or louis@benzingapro.com. Follow him @LouisBedigianBZ
Posted-In: Comcast Comcastic Los Angeles Times The Wall Street Journal YouTubeNews Rumors Tech Best of Benzinga
View Comments and Join the Discussion!