Hewlett-Packard's Glasses-Free 3D Tech is a Dream Come True for 'Star Wars' Fans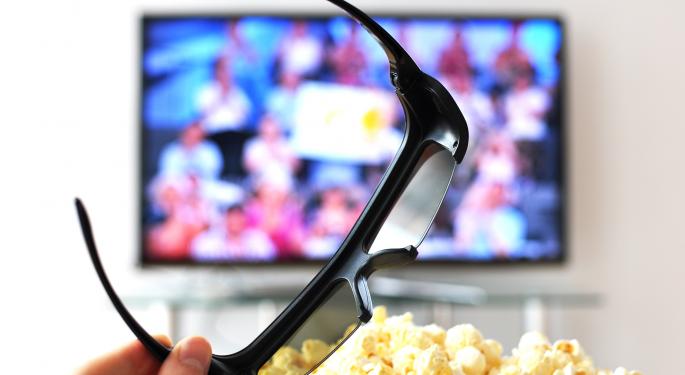 If you thought the news of a new Star Wars trilogy was exciting, wait until you hear what Hewlett-Packard (NYSE: HPQ) is working on.
Hewlett-Packard is developing a new glasses-free 3D technology for mobile devices that will allow the image to extend beyond the screen while being viewed from multiple angles.
The company released the full details in a paper published Thursday in Nature, a scientific journal.
David Fattal, the lead author of the paper, told the Associated Press that the effect is "much like you'd see in the movie 'Star Wars' with the hologram of Princess Leia."
The image won't pop out as far as the hologram did in Star Wars, but Hewlett-Packard's accomplishment is still very exciting. Up until now, glasses-free 3D has been limited to cumbersome game systems, gimmicky smartphones and patents for unproduced ideas.
With Hewlett-Packard's new technology, users will be able to view 3D images from angles up to 45 degrees from center in any direction -- up, down, left or right. Users will even be able to view images diagonally.
"That means viewers can see a person's face with one ear blocked from view, but reveal the ear by swiveling the screen," AP wrote.
This is a huge accomplishment. Not even 3D movie theater screens -- which require patrons to wear plastic glasses to view the three-dimensional effects -- allow for that degree of flexibility.
Thus far, there is only one drawback. Fattal said that in order for live video capture to be viewable, it would require "an array of 64 cameras all pointed at an object." That's not impossible to achieve, but it could be very costly and challenging. It may also inspire content producers to stick to animation, which can be manipulated more easily.
Hewlett-Packard did not say when its new glasses-free 3D technology will be ready for production. At this point, the company simply wanted to announce that it had achieved something that could be revolutionary. If nothing else, the technology is very unique.
By unveiling the display so early in its development, Hewlett-Packard seems to be following in the footsteps of one of its key partners -- Microsoft (NASDAQ: MSFT). While Google (NASDAQ: GOOG) is keen to hype products a year or two before they're released, many tech companies have taken a different approach.
Apple (NASDAQ: AAPL), for example, will not reveal or talk about any product that is not ready to ship.
On the other hand, Microsoft happily publicizes products that are nowhere near release.
Over the last 12 months, the company has revealed a number of impressive, fully-functional concepts, including the Beamatron (an augmented reality concept that projects an image almost anywhere in a room), IllumiRoom (which uses a projector to enhance the area surrounding a TV with added visuals) and a new wrist controller that could transform how users interact with their electronic devices.
Louis Bedigian is the Senior Tech Analyst and Features Writer of Benzinga. You can reach him at 248-636-1322 or louis@benzingapro.com. Follow him @LouisBedigianBZ
View Comments and Join the Discussion!
Posted-In: Associated Press David Fattal hewlett-packard Microsoft Star WarsNews Success Stories Tech Best of Benzinga