Here's How to Cut Your iPhone Bill in Half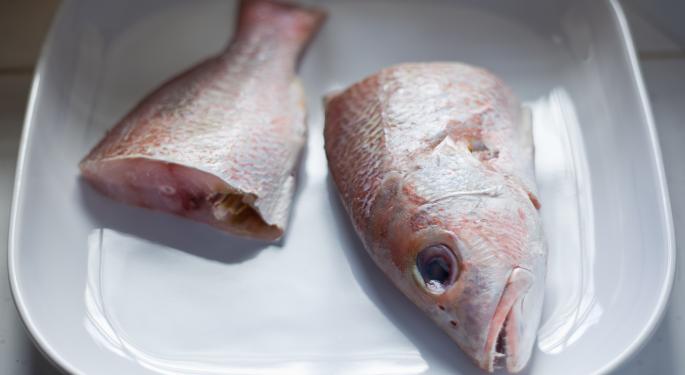 Samsung's new Galaxy S4 phone is making headlines and it's leaving the Apple (NASDAQ: AAPL) faithful feeling like they're holding one of these. (Don't lie; you had one of these phones.) Despite the other carriers rolling out phones that are, arguably, just as good or better than the iPhone, its cost is still through the roof.
The only way to make it palatable is to sign a two year agreement with AT&T (NYSE: T) or Verizon (NYSE: VZ) to bring the cost of the phone down to a "reasonable" $199.99 for the lowest cost phone. However, with that agreement, you are going to shell out somewhere around $2,600 over those two years. That's about $116 per month.
The frugal of the world know the secret to paying less for their iPhone. It's all about prepaid. These plans can bring your cost down to as little as $42 per month. Here's how to do it.
First, don't fall for the brainwashing. The past couple iPhones have not been extraordinary. The upgrades are subtle and while the panoramic picture option might pay for the cost of the phone all by itself (#sarcasm), is it really worth purchasing a new phone?
Unless you have skills as an iPhone hacker, you're going to need to purchase an unlocked phone. The newest iPhone will set you back $649 but earlier models can cost as little as $379 at Walmart (NYSE: WMT) or Best Buy (NYSE: BBY).
If you're willing to take the chance, you can find them for as low as $139 online. (Of course there's always that techie friend or relative who wants to sell their old phone for cheap so they can get the newest model.)
Next, take it to a wireless provider. You can only use your unlocked iPhone on a GSM network, which limits your choices to AT&T and those companies that use the AT&T network. You can purchase prepaid service directly through AT&T or you can go through companies like Straight Talk Wireless, H20 wireless, Red Pocket Mobile, and others.
Using your unlocked iPhone, plans start at $45 per month for unlimited talk, text and data. Some plans even allow you to prepay a set number of months to bring the price down even lower.
The math works out like this. With the regular 2-year contract plan, you paid roughly $2,800 over two years when you add in the cost to purchase the phone. With the prepaid plan, you paid about $1,300—a savings of 54 percent. Of course, taxes and activation fees will bring the cost up but the savings are still impressive.
If you're an android user and want in on the deal, it works for you too.
If you think you can survive without the newest phone complete with features you're never going to use, saving $1,500 over the course of two years could pay off a lot of debt, fund retirement, start a college fund, or let you invest in a dividend paying stock. (If you were looking for ideas that would make personal finance gurus happy.)
Posted-In: Apple AT&T best buy SamsungNews Events Tech General Best of Benzinga
View Comments and Join the Discussion!