Economic Data Puts Eurozone Recovery on Germany's Shoulders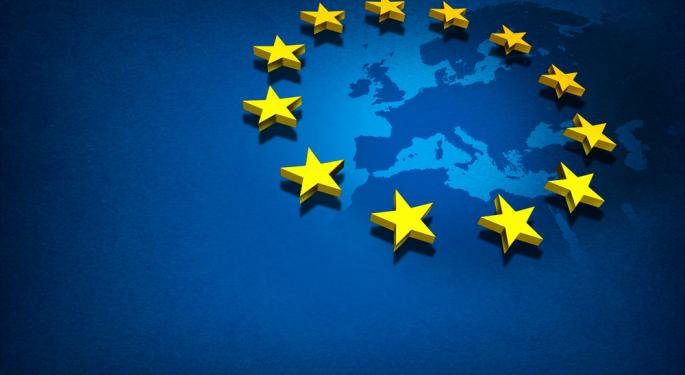 The euro remained at $1.30 on Tuesday morning, after gains from hopeful German data were mitigated by poor figures from the rest of the bloc.
The Wall Street Journal reported that the Organization of Economic Cooperation and Development showed that in January the Germany had improved in several areas that indicate economic growth for the future.
The composite leading indicator for Germany showed a marked increase from 99.2 to 99.6, which fueled speculation that the country is poised to recover later this year. For this indicator, a reading above 100.00 shows that economic growth is set to be higher than the current trend rate.
The German leading indicator coupled with strong trade data, which showed German exports rising at their quickest pace in five months, have raised hope that the eurozone may begin to pull out of its crisis at the end of this year. However, contrasting data which shows other economies in the bloc are still struggling kept pressure on the euro and confirmed that the eurozone recovery would fall squarely on Germany's shoulders.
Lackluster French data from the national statistics bureau insee prompted President Francois Hollande to delay meeting his austerity targets, saying the nation's goal of decreasing national debt to 3 percent of GDP wouldn't be met this year. The figures showed that factory and manufacturing output both sank while industrial production fell a higher than expected 1.2 percent in January.
New economic output estimates released on Monday were also cause for concern as some of the highly indebted southern European countries posted steep contractions last year.
Italian GDP fell 2.8 percent and output fell 0.9 percent, marking the sixth Italian contraction in a row. In Greece the economy contracted 5.7 percent, a better figure than the predicted 6.0 percent that was originally forecast. Portugal's economy shrank for the ninth quarter in a row with a 1.8 percent contraction in the fourth quarter and output declining 3.8 percent over the course of the year.
Posted-In: News Commodities Forex Global Markets Best of Benzinga
View Comments and Join the Discussion!