This Successful Skull Implant is a Huge Gain for 3D Printing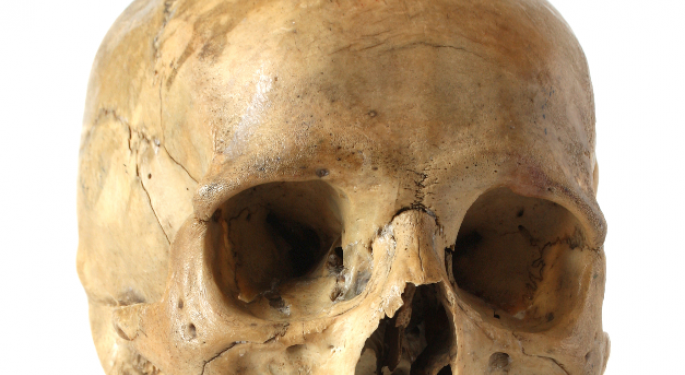 As Benzinga reported in February, the World Economic Forum identified 3D printing as one of 2013's most important emerging technologies. A successful skull implant this week confirms that prediction and marks a major milestone in 3D printing that may spur accretion in public shares of associated companies down the line.
Developed by the Connecticut-based Oxford Performance Materials, the printed bone replacement was inserted into an American patient's skull during a surgery earlier this week. The plastic skull prosthetic replaced 75% of the man's skull.
Oxford estimates that 500 Americans could make use of its new technology each month, including injured construction workers and wounded soldiers. Oxford says it can produce an implant in under two weeks of receiving 3D scans of affected areas.
While Oxford remains private, 3D-printers like Statasys (NASDAQ: SSYS [FREE Stock Trend Analysis]), Hewlett-Packard (NYSE: HPQ), Xerox (NYSE: XRX) and Organovo Holdings (NASDAQ: ONVO) could see their shares rise from this development. The same is true of software designers like Autodesk (NASDAQ: ADSK) and Exa Corporation (NASDAQ: EXA).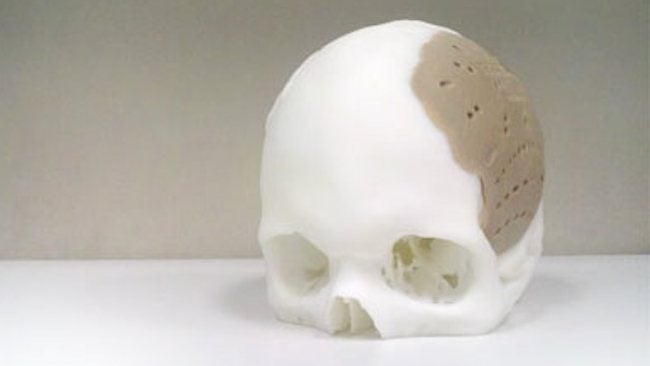 Photo: Oxford Performance Materials
Posted-In: News General Best of Benzinga
View Comments and Join the Discussion!