Job Gains Outpace Expectations; Unemployment Rate Falls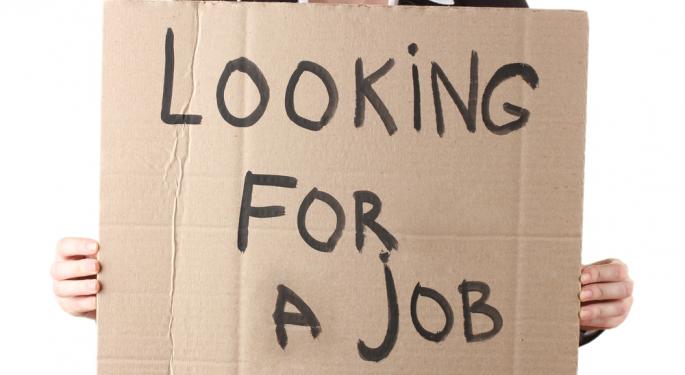 Total nonfarm payroll employment increased by 236,000 in February versus expectations of an increase of 160,000 jobs. The unemployment rate dipped to 7.7% from 7.9%, the U.S. Bureau of Labor Statistics reported today. Job gains were broad-based. In the prior three months, employment had risen by an average of 195,000 per month, including revisions to the past two months that subtracted a total of 15,000 jobs.
The Establishment Survey Of those 236,000 new jobs created, professional and business services added 73,000 jobs in February; employment in the industry had changed little (+16,000) in January. This sector tends to include better-paying jobs, and job growth here is good news.
In February, employment in administrative and support services grew by 44,000 jobs. These positions range from jobs in employment services to building maintenance. Accounting and bookkeeping services added 11,000 jobs, and growth continued in computer systems design and in management and technical consulting services.
Construction jobs increased by 48,000, which may reflect good news on the sector, but perhaps much of this reflects rebuilding efforts from the effects of Hurricane Sandy. While we hope that these jobs will continue, the possibility remains that some of these jobs may not persist. Since September, construction employment has risen by 151,000.
The health care industry continued to add jobs in February (+32,000). Employment in the information industry increased over the month (+20,000), lifted by a large job gain in the motion picture and sound recording industry.
Employment continued to trend up in retail trade in February (+24,000). Retail trade has added 252,000 jobs over the past 12 months. Employment also continued to trend up over the month in food services and drinking places and in wholesale trade. Employment in other major industries showed little change over the month.
In February, the average workweek for all employees on private nonfarm payrolls edged up by 0.1 hour to 34.5 hours. The manufacturing workweek rose by 0.2 hour to 40.9 hours, and factory overtime edged up by 0.1 hour to 3.4 hours. The average workweek for production and nonsupervisory employees increased by 0.2 hour to 33.8 hours.
Average hourly earnings for all employees on private nonfarm payrolls rose by 4 cents to $23.82. Over the year, average hourly earnings have risen by 2.1%. In February, average hourly earnings of private-sector production and nonsupervisory employees increased by 5 cents to $20.04.
Combining hours worked and hourly wages, the measure of aggregate payrolls increased by 0.6%. This metric will flow into other economic data as an increase in wages and salaries. This compares to the previous month, when aggregate payrolls were flat after two 0.8% gains in prior months. This should help aggregate spending and offset some of the effects of the end of the payroll tax holiday.
The change in total nonfarm payroll employment for December was revised to +219,000 from +196,000, and the change for January was revised to +119,000 from +157,000.
The Household Survey The employment-population ratio held at 58.6% in February, a metric that indicates employment gains are roughly keeping up with population gains. The civilian labor force participation rate dropped to 63.5% from 63.6%. This includes the effects of people "not in the labor force," with those ranks increasing by 296,000. The household survey showed that the number of unemployed fell by 300,000, with 130,000 dropping out of the labor force and 170,000 more people working. Still, the household survey is a small survey; the larger establishment survey is a better measure of the number of new jobs created.
Long term unemployment remains a problem. In February, the number of long-term unemployed (those jobless for 27-weeks or more) was about unchanged at 4.8 million. These individuals accounted for 40.2% of the unemployed. However, the broad U-6 unemployment rate, which includes those who have given up on their job search as well as those who want full time work but could only find a part time job, fell a bit to 14.3% from 14.4%.
Unlike the headline unemployment rate, the broad U-6 unemployment rate captures those have dropped out the labor force altogether, such as those who are "marginally attached," who are not actively looking for a job but want one anyway. In February, 2.6 million persons were marginally attached to the labor force, the same as a year earlier. (The data are not seasonally adjusted.) Among the marginally attached, there were 885,000 discouraged workers in February, down slightly from a year earlier. (These data are not seasonally adjusted.) The remaining 1.7 million persons marginally attached to the labor force in February had not searched for work in the 4 weeks preceding the survey for reasons such as school attendance or family responsibilities.
Posted-In: News Econ #s Economics Markets Best of Benzinga
View Comments and Join the Discussion!