An ECB Rate Cut May be Justified, but Not Beneficial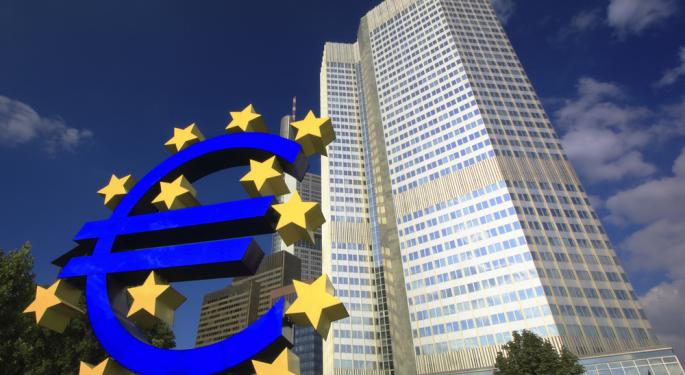 Questions about the upcoming European Central Bank meeting and Italy's political turmoil kept the euro trading at $1.3051 on Wednesday morning.
Thursday's ECB meeting will be closely watched for clues about the bank's intent to cut interest rates. Although most aren't expecting a rate cut at this meeting, many economists claim the economic data from the region would support the decision to make cuts in the future.
At the moment, eurozone inflation is below the 2% target at 1.8% and expected to continue falling. However, many believe that slashing interest rates, although justified, wouldn't have a positive effect on every eurozone country. Instead, cutting interest rates now may only benefit countries like Germany, where consumer borrowing and new business financing would increase.
Southern European countries that need the most help, like Spain and Italy, would likely miss out on the benefits of an interest rate cut since their deep recession would keep banks from lowering rates to benefit the private sector.
According to the The Wall Street Journal, this disparity was highlighted by an ECB report on Tuesday which showed that German small businesses paid much lower interest rates for loans than their Southern European counterparts in Spain, Italy and Portugal.
Also plaguing the region is Italy's ongoing political uncertainty following last week's gridlocked elections. The three candidates were unable to come to an agreement to form a coalition, so the decision may rest on Italian President Giorgio Napolitano's shoulders. Unless Pier Luigi Bersani is able to form a coalition, Napolitano has said he may appoint a non-politician to lead a new technocrat government.
Posted-In: News Commodities Forex Global Markets Best of Benzinga
View Comments and Join the Discussion!