JC Penney Drops to Four-Year Low on Vornado Sell-Off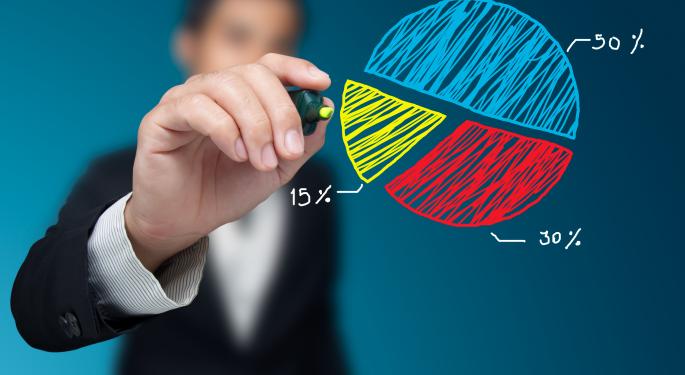 Department store chain JC Penney (NYSE: JCP) is down again on Tuesday in the aftermath of reports that one of its largest shareholders, Vornado Realty Trust (NYSE: VNO), will sell a sizable portion of its stake in the firm.
On Monday, Reuters reported Vornado will sell nearly half its stake in JC Penney. According to the report, Deutsche Bank is offering a block of 10 million shares that are being sold by Vornado.
Piling on the Bad News for JC Penney
On February 15,Benzinga reported Gilford Securities' downgrade of JC Penney. Gilford Securities downgraded the firm from Hold to Sell. The stock dipped 1.5 percent over the next two trading days before rebounding.
Then, on February 28, Benzinga reported on JC Penney's paltry fourth quarter and full-year 2012 performance. Accordingly, the stock dropped 17 percent from the original release on February 27 through the close of trading on February 28.
The stock has yet to recover from the poor earnings report and declined 21 percent from the close on February 27 through March 4.
String of Sell-Offs for Vornado
The JC Penney sale is just the latest in a string of several for the New York City-based REIT firm.
On January 24, the company announced the sale of LNR Property LLC. Vornado expected to receive net proceeds of $241 million from its 26.2 percent stake in the firm.
A day later, Vornado announced the completion of its sale of Green Acres Mall on Long Island for $500 million.
Then, on February 13, Vornado noted its agreement to sell The Plant - a power strip shopping center in San Jose - for $203 million. The sale is expected to net proceeds of $93 million after closing costs and existing debts are paid.
Back to the Future
On February 27, Vornado reported that CEO Michael D. Fascitelli will step down on April 15. Fascitelli has been with the firm for 16 years and became its CEO in May of 2009. He will remain on the company's board of trustees.
Upon Fascitelli's departure, current Chairman Steven Roth will assume the CEO position. This won't be his first stint in this role, as he was the company's CEO from May of 1989 through May of 2009.
JC Penney Down, Vornado Up
The sell-off has delivered another blow to JC Penney, sending the struggling department store chain's stock down over 6.5 percent on Monday. As it descends toward the $15.50 mark, it is at its lowest point in the last four years. Meanwhile, Vornado is on the upswing on word of the sale. After dipping to around $80 at the end of February, Vornado climbed well above $81 by the close on Monday and is trading above $83.50 in the morning hours on Tuesday.
Vornado is up nearly three percent for the day.
Posted-In: gilford securities Michael D. Fascitelli Steven RothNews Management Best of Benzinga
View Comments and Join the Discussion!