Will the Apple and Samsung Patent Trial Ever End?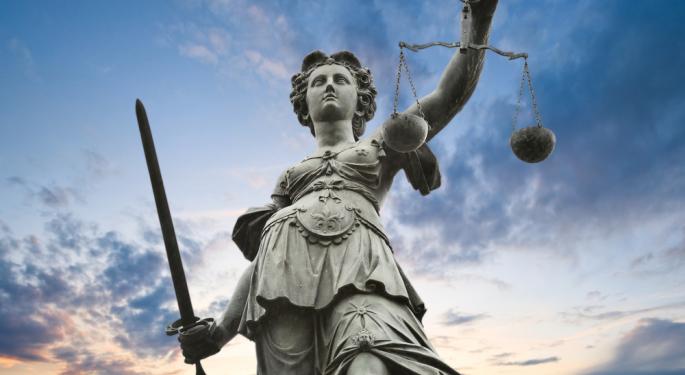 Apple (NASDAQ: AAPL) and Samsung are expected to continue arguing about their patents for the next several years. The two tech titans are set to go back into courtrooms all over the world this year, hoping to gain an edge in their ongoing disputes.
Domestically, Apple and Samsung had expected to conclude one battle last August when a jury announced that it had a verdict. Jurors believed that Samsung had in fact infringed on some of Apple's patents and ultimately sided with the Cupertino, California-based tech giant. Apple emerged victorious after the jury ordered Samsung to pay $1 billion in damages.
After an appeal, a controversy and a number of appearances before Judge Lucy Koh, Apple and Samsung must endure another round with another jury. According to The Guardian, however, this trial will not be a repeat of the first one.
In fact, the original verdict still stands -- even after Koh decided to reduce the damages to roughly $550 million. While Samsung is still expected to pay that amount, the new jury trial will be used to decide how much the company should have pay for its violations. If the new jury sides with Apple, Samsung could wind up paying more than it would have had it decided to compensate Apple for the damages and end this particular dispute last year. However, if the jury sides with Samsung, the company could save hundreds of millions (if not billions) in damages.
The Guardian said that when Koh reduced the prior jury's award by $450 million, her new award was nothing more than a suggestion. Thus, if the second jury imposes a smaller penalty, Samsung could pay even less.
During the first trial, Global Equities Research analyst Trip Chowdhry told Benzinga that he believed the most probable outcome would be a "protracted negotiated settlement on cross-licensing with all the parties involved." He added that "little or no money" would change hands.
Now, after being faced with another trial, other experts are predicting that the two tech giants will finally settle.
"The second damages trial is unlikely to take place, because in the meantime there will be appeals of what's [already] been decided so far, and at some point there will be a settlement," Florian Müller, an independent patents analyst, told The Guardian. In her latest ruling, Koh urged Apple and Samsung to avoid a second trial and instead work out a negotiated settlement.
It is not clear when the trial would take place if the two firms cannot work out an agreement. Their battle is likely to be a different one now that the jury pool has been tampered by an overabundance of information from the original trial.
Follow me @LouisBedigianBZ
Posted-In: Apple Judge Lucy Koh SamsungNews Legal Tech Best of Benzinga
View Comments and Join the Discussion!