Did BlackBerry Secretly Beat Estimates and Steal iPhone Customers?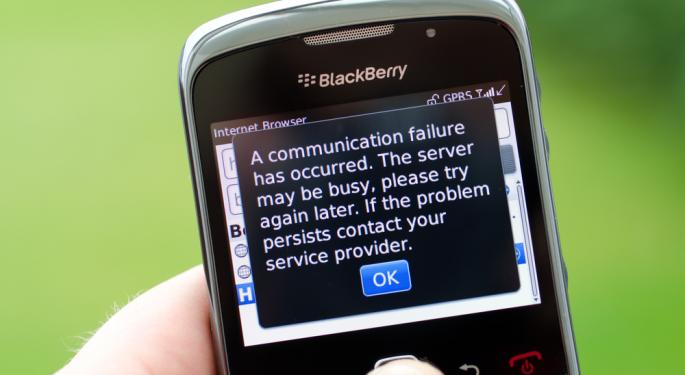 For the past several months, BlackBerry (NASDAQ: BBRY) loyalists have insisted that the new operating system, BB10, would soar at retail. They supported the investor community, which helped raise BlackBerry's share price by more than 99 percent over the last six months.
Their hopes and dreams began to crash and burn in the weeks leading up to BB10's unveiling.
In a poll on Yahoo Finance (NASDAQ: YHOO), 76 percent of respondents said that they were not interested in BB10. It was also revealed that Microsoft's (NASDAQ: MSFT) Windows Phone platform overtook BlackBerry last fall.
When analysts gave their grim predictions for how well BB10 was performing, traders began to think twice about their investment. Other analysts simply stated that the BB10 would struggle to appeal to a wide audience.
Now it seems that the tables are beginning to turn in BlackBerry's favor. After speaking to several "trusted sources," BGR has reported that iPhone and Android users make up half of all BB10 sales in Canada. According to BGR, they also make up one-third of all BB10 sales in the United Kingdom.
Thus, it would appear that BB10 has successfully acquired customers that formerly belonged to the likes of Apple (NASDAQ: AAPL), Google (NASDAQ: GOOG), Samsung and other corporations.
Considering how big BlackBerry used to be, however, it is possible that these are merely old customers that jumped ship but have now decided to return.
Either way, this is still a fairly significant accomplishment for the company. Many feared that it would be unable to survive the highly competitive smartphone market. These sales, while not yet confirmed, indicate that BlackBerry still has hope -- in some nations, at least.
"We don't admit it but we are nationalist," one Canadian investor told Benzinga this morning. "We love beer, hockey and BlackBerry."
As true as that may be, his sentiment is not shared by everyone.
"BlackBerry makes products that are boring, lack design and product innovation," an institutional salesmen (who works for a mid-tier Canadian brokerage firm and asset manager) told Benzinga. "In spite of all that, Canadians continue to believe it is a success story. Quite frankly, anywhere else in the world, with the first mover advantage they had in the enterprise market and smartphone sector altogether, it would be considered a failure."
Follow me @LouisBedigianBZ
Posted-In: Apple BB10 Blackberry Blackberry 10News Rumors Success Stories Tech Best of Benzinga
View Comments and Join the Discussion!