iPhone 5S Rumored to Ship August 2013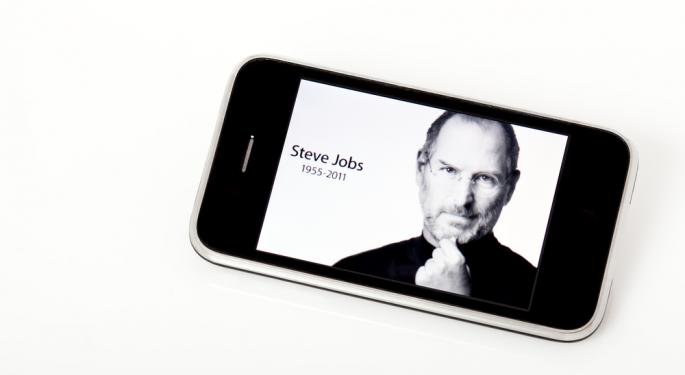 It seems like only yesterday the whole world was focused on the possibility that Apple (NASDAQ: AAPL) might be developing a watch.
Now that the enthusiasm has withered away, the rumor mill has shifted its focus to a more common target: the release of the next iPhone.
Very few bloggers and analysts are convinced that the iPhone 6 will arrive this year, prompting mountains of speculation that an upgraded iPhone 5 (presumably titled the iPhone 5S) will ship before the year's end.
In 2012, many rumors pointed to a winter 2013 release. Last month there were reports of a spring or early summer release. Now that winter is almost over, the release date has once again shifted. According to AppleInsider, the new date could be August 2013.
The Apple-centered publication also reported that Foxconn -- the manufacturer behind most of Apple's products -- will exclusively produce the iPhone 5S.
Little is known about the iPhone 5S, but many expect it to be a world phone that will allow Apple to produce one unit for a multitude of carriers.
This could feasibly eliminate some of the carrier-specific unit shortages that occurred in the United States, since AT&T (NYSE: T), Sprint (NYSE: S) and Verizon (NYSE: VZ) users would able to purchase the same model. It would also allow Apple to manufacture one model for multiple carriers around the world.
AppleInsider speculated that one of them could be China Mobile (NYSE: CHL), the largest cellular service provider in China. Many analysts believe that Apple's growth will be severely limited until it is able to sign a deal with China Mobile, which services nearly 700 million customers.
Despite this assessment, Apple has successfully increased sales of the iPhone during every fall quarter (reported as Apple's fiscal first quarter) for the past four years. In the fall of 2009, Apple sold 8.7 million iPhones. The company sold 16.24 million units during the same period in 2010.
One year later, Apple increased its sales by 128 percent, moving 37 million units. In the fall of 2012, iPhone sales achieved another milestone, reaching 47.8 million units.
While those numbers have been enough to impress consumers, they do not seem to be having a positive effect on the investor community. Year-to-date, Apple is down more than 19 percent. The company has experienced steady declines for six months, dropping 33 percent since August 31, 2012.
Follow me @LouisBedigianBZ
Posted-In: Apple iPhone iPhone 5SNews Rumors Tech Best of Benzinga
View Comments and Join the Discussion!